Have you ever read the news of job vacancies or maybe in the organizational structure of the company there is writing IT Support? Its existence is indeed almost always present today, although it does not require a lot of human resources.
This is because almost every company has implemented modern technology in all activities. Can be in the form of making an application system, the use of network (19459005), and many more while still within the scope of IT.
Some people must still be wondering – what is the definition of IT support. Is the work the same as IT staff or even IT technicians, and if it's different where is the difference? In this article the author will review more fully the understanding and duties and responsibilities of IT support.
What is IT Support?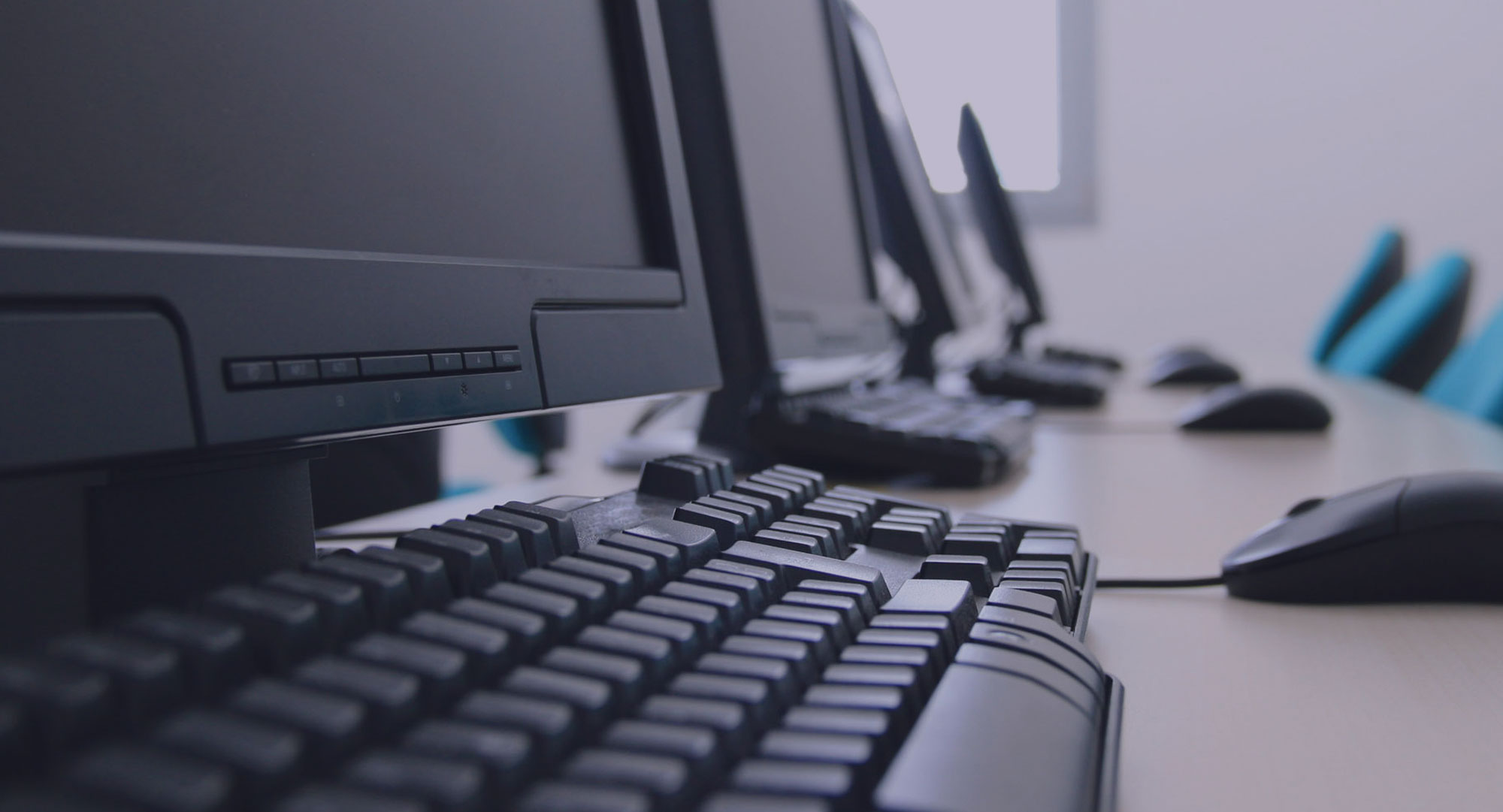 IT support is a term or designation for a technician at a company or organization and specifically handling the installation, evaluation and improvement of computers, software and on network systems (network systems).
Of course those involved in this profession must truly understand the installation and maintenance of computer software and network. This is because in the company, especially the office in every process must depend on these 3 things. Therefore, when there is damage or interference, an IT support must be able to quickly find a solution.
For education standards of IT support is also not too limited (as long as it is still in the position of ordinary staff) starting from vocational equivalents (if it has the ability expected ) up to the D3 and S1 levels.
These requirements are also different for each company. Just as education in the application of salary also varies according to the skills possessed and latest education but in general an IT support earns a salary above the UMR of each city.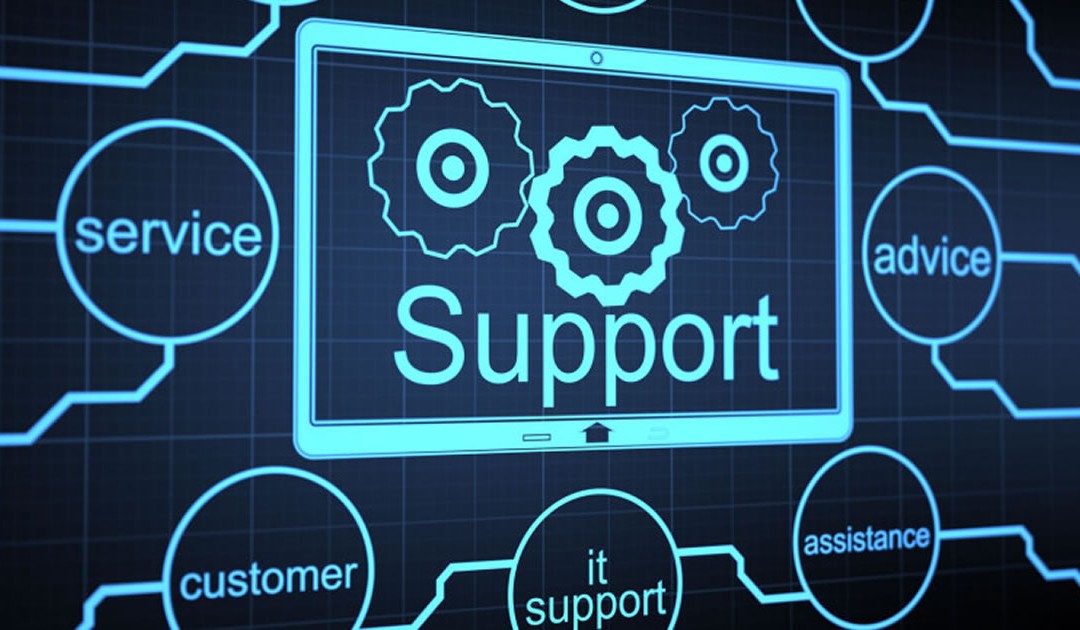 Considering that the scope is quite broad the IT support profession can actually be subdivided based on the expertise needed and of course affecting its jobdesk later. The most common ones are Help Desk Analyst, Computer System Analyst and Network Support Specialist.
Keep in mind also that sometimes people have the wrong notion that IT support and IT Staff, or even IT networks have the same position and job desk. Actually it is only a matter of perspective and how people perceive a profession with others is normal if different.
An IT staff is usually more inclined towards making and maintaining elements in software (programming). Whereas IT network, of course, is more focused on problems internet network LAN or other means of connecting. An IT support is usually not required to understand the whole in one area given its great responsibilities (hardware and software management).
Duties and Responsibilities of IT Support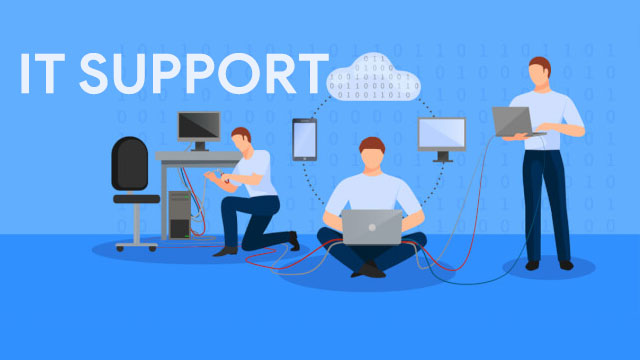 In the previous explanation has been explained about the description of the IT support profession. After knowing what IT support is then it will be explained about the job desk or the responsibilities of IT support itself. This information will be very important, especially for those of you who are interested in trying this one profession.
First, an IT support must ensure that the use of computers can run properly and the connections between clients in a network can work well. If problems are encountered, a solution must be sought immediately.
You must also ensure that user applications are running normally. Also make sure the application that is run is always the most updated so that all functions are available. It is also recommended to minimize the use of pirated applications to support better performance in the company you are occupying.
Back to handling the network, although each user is connected to each other but still the data must have clear privacy. Other people should not be able to change, retrieve or delete data on a computer without the permission of the person concerned. This also must be handled by an IT support.
In terms of providing security and protecting important data your company must also always prepare protection or backup systems in case in case something unexpected happens . Data that is backed up must also be restored at any time when a problem does occur.
Aside from the main device on your computer, you must also ensure the performance of other supporting devices such as printers, scanners and much more. It is also equally important in the running of a job in a company, especially in an office environment.
The presence of viruses, malware and similar disorders is also a matter to watch out for. The process of exchanging insecure data and opening an internet connection is the biggest cause of the emergence of these disturbances. An IT support must be able to prevent that from happening, by using official antivirus, or other security procedures.
As an IT support also requires extensive knowledge of application applications at a company such as complete Ms Office, Auto Cad, Applications Stock and Sales and many more in accordance with the scope and line of business.
In addition to software, an understanding of hardware is needed to support both computer and network performance. Examples such as switches, routers, power supply and hubs and many more. However, in this case also needs to be limited because when entering the repair phase it is no longer the responsibility of IT support anymore. His job is only to analyze and make decisions about problems that occur.