A journal is a publication of a study conducted by someone who is either a lecturer, researcher or even a student. Journals can also be used as a reference for conducting a research activity . Journals have 2 types, namely national journals and international journals.
In addition, national journals are also divided into 2 types, namely non-accredited national journals and accredited national journals. And international journals also have two types, namely reputable international journals and non-reputable international journals.
However, journals that have better ratings or recognized journals are accredited national journals and reputable or indexed scopus, or thompson's international journals router and so on. But, to get an accredited national journal and reputable international journals we have to download it first by paying it in a certain price amount.
How to Download International Journals Easily
Very rarely accredited national journals or reputable international journals are available for free . So we have to spend to pay it. The price given may range from $ 50-100, maybe for a professional price lecturer or researcher that is not too problematic, but what if that student is usually an accredited national journal or reputable international journal needed to be used as reference material in the final project.
But do not worry for you a student or student You can still download accredited national journals or reputable international journals for free or free without paying a penny. How do you download international journals? Just take a look at the steps below.
1. First, please open an international journal site in your web browser. For example, here I am example with the site "sciencedirect.com". As in the picture below.
2. Then, please enter the word you want to find in the Keywords column. Then, please click the search icon . As in the picture below.
3. Then, if the journal appears that you want to download. Please click Download PDF . As in the picture below.
4. Well, it turns out that the example of the journal I clicked on above was free and could be downloaded immediately. If like this, just click Start Download . As in the picture below. However, not all journals that can be downloaded are easy like this.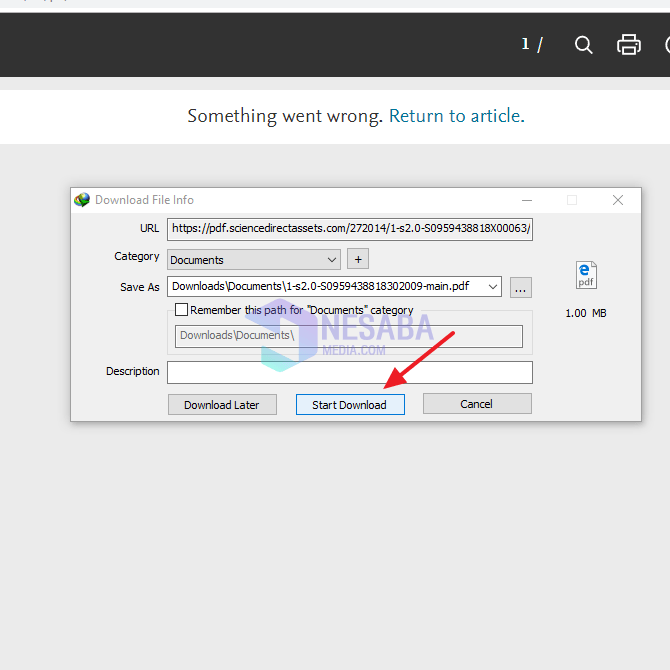 5. Now we try with other journals. Please you click on the journal title . As in the picture below.
6. Then, please look for the doi link and copy the doi link. As in the picture below.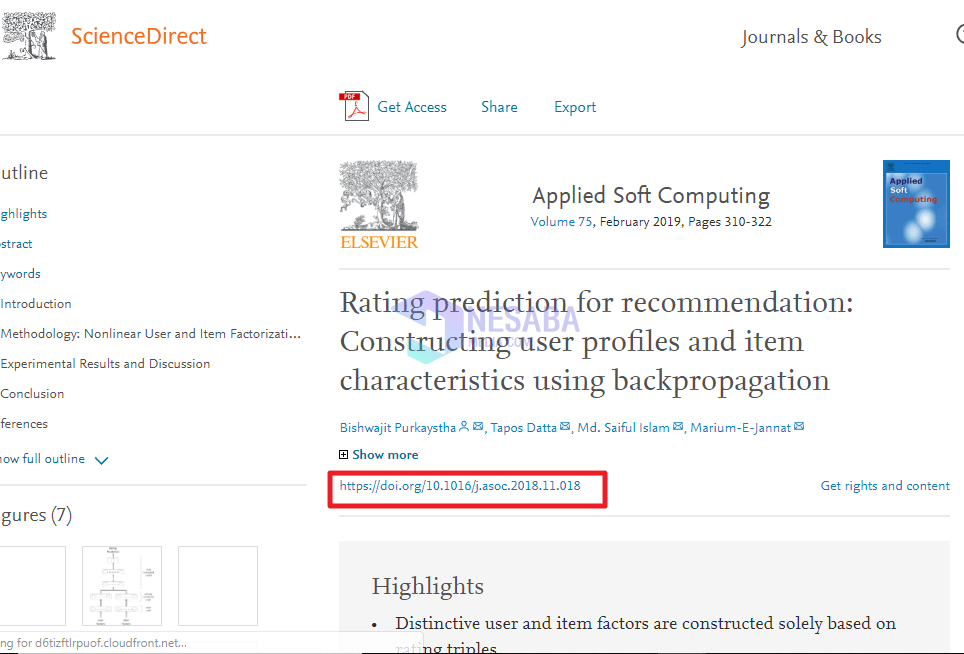 7. Then, please open the website "sci-hub.tw" in your browser. As in the picture below.
8. Then, please paste the doi link in the box provided. Then, please click Open. As in the picture below.
9. Then, if you have an internet download manager (IDM) application, it will open and please click "Start Download". As in the picture below
10. Finished. Now you can use and access paid journals for free.
Now what? The method is very easy right? Maybe you are asking if only the sciencedirect.com site can be used? Certainly not. Other sites that provide international or national journals can also be used such as ieee.com, as long as the journal has a doi link that can be copied and pasted to the sci-hub.tw site.
However, it should be noted that the above method is illegal. Why? Is that a good thing and can it benefit us? Because the method above means we steal a journal, which we should pay for but we make it a free journal, but it all depends on your individual decisions.
So many tutorials about how to easily download international journals. Hopefully this tutorial can be useful. Thank you ?