Whatsapp is one of the most widely used communication media in Indonesia. Most whatsapp users are more general and some are already parents.
So the ease of using whatsapp is highly considered so many users prefer and are comfortable using whatsapp for their communication media.
Exchange of information and data is done through WhatsApp quickly and easily. . The use of whatsapp is the same as SMS and telephone in general that uses cellular credit. However, when using WhatsApp, the usual thing is no longer needed cellular credit but using an internet data plan. So it will be more practical and easy to use.
How to Change Whatsapp Profile Photos
Whatsapp is equipped with a user profile photo, so you can add your own profile photo to your liking. Here's how to easily change whatsapp's profile photo:
1. Make sure your smartphone is connected to the internet
2. Open your whatsapp application that has been installed on your smartphone
3. You will see the main display in the form of your conversation with friends or contacts that you have
4. Click the icon point 3 in the upper right corner (follow the arrow)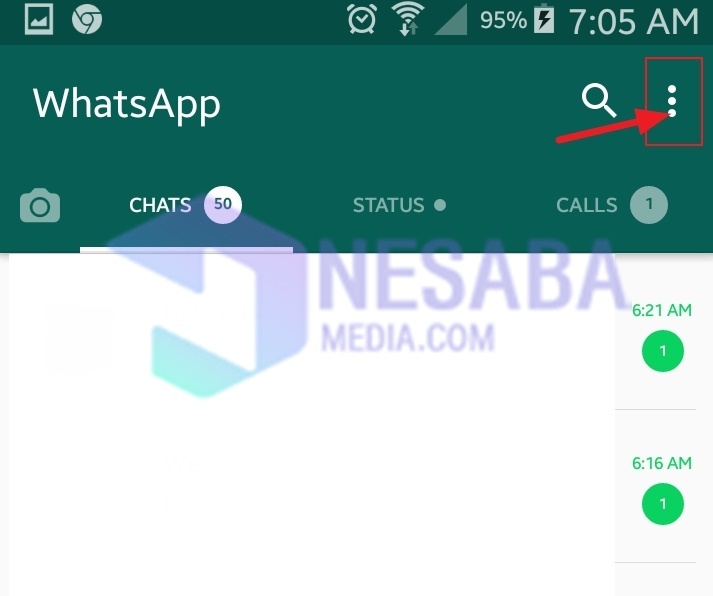 5. Select the Settings menu to continue changing the profile photo
6. Then you will see a display of your whatsapp settings, starting from whatsapp account, conversation, notification or notification, storage usage and capacity, and assistance to whatsapp
7. To change your profile photo, you can click on section of profile photo next to your whatsapp account name
8. Then you will see a display of personal information from your whatsapp account
9. Click on the camera icon located in your whatsapp profile photo section
10. You will be faced with several options to get the profile photo you want. First, you can take your profile photo through the photos in your smartphone gallery.
Second, you can take photos directly using your camera . Third, you can delete your current profile photo, so that the photo will be deleted and a person icon appears.
11. You can try one of these options, for example taking photos in your gallery.
12. Select gallery menu to be able to choose your photos. A wide selection of photos stored on your smartphone can be your reference choice in determining the profile photo that is suitable and in accordance with your wishes.
13. Adjust your photo's portrait by enlarging or reducing the size ratio, then click Done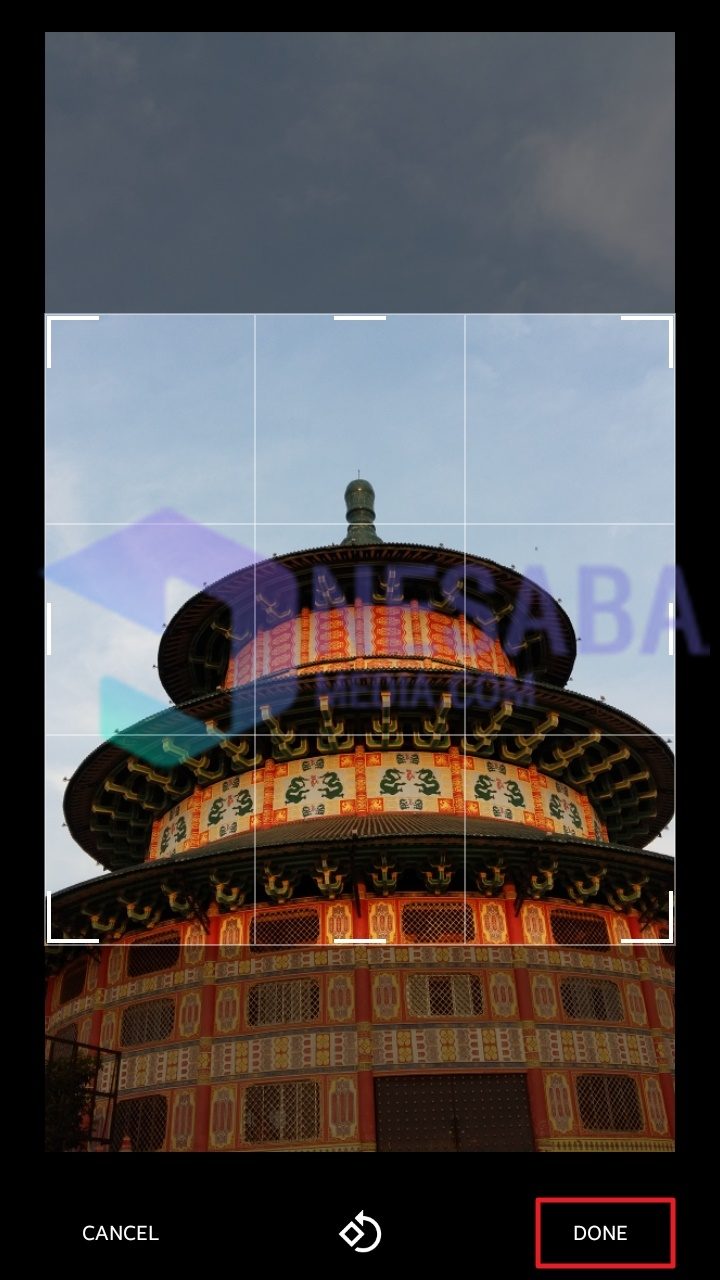 14. Your profile photo will automatically change to a new profile photo. This profile photo can be seen from all the contacts you have and even other people who save your contacts, even though you don't have their contacts. This depends on the privacy settings that you set yourself.
With the information on how to change your whatsapp profile photo, it will be easier for users to fulfill their desire to change photos. There are no restrictions on what photos are used.
However, each user must also prioritize the ethics of socializing and using social media or communication media such as whatsapp. So it does not spread or display things that are less pleasing.
WhatsApp users have the freedom to use their communication media and should still maintain an ethical communication so as not to harm themselves and others. So that the freedom of social media is maintained. Hopefully this article is useful for you.