Now who is not familiar with smartphones? Technology This one has been very booming among the world. In fact, there are already many people who depend on using it because many things can be done by using a cellphone. Discussing the processors used on cellphones, there are several types of processor brands used, namely Qualcomm Snapdragon, Mediatek, Exynos, Kirin, Apple A series, and Intel Atom.
In this article we will discuss differences in Qualcomm Snapdragon and Mediatek processors. Which of the two is better?
A. Snapdragon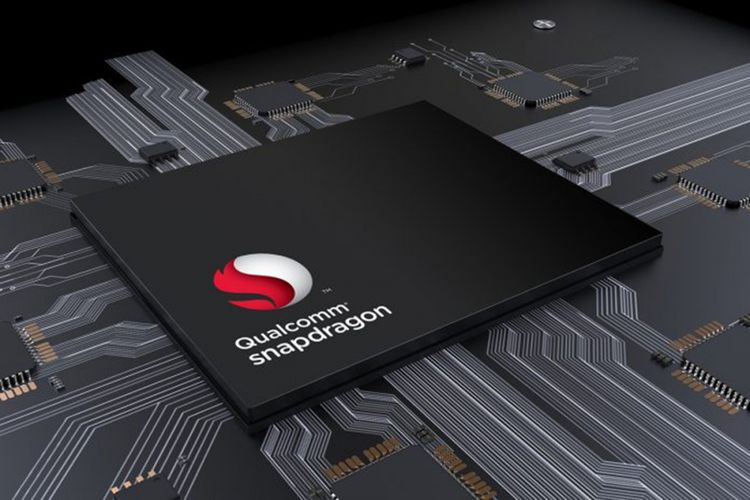 This processor is a superior product from Qualcomm which was founded in 1985 from San Diego, USA . Snapdragon processors are more widely used worldwide than Mediatek because the technology used by Snapdragon is more contemporary, sophisticated and has faster performance and more efficient power.
A more striking difference between Snapdragon and Mediatek processors is the price. The more expensive is Snapdragon, although with the same specifications as Mediatek the price can be twice as expensive.
Advantages of Snapdragon
In general it cannot be denied that the advantage of Snapdragon compared to Mediatek is its performance. Because Snapdragon not only focuses on processors with a large number of CPU cores and fast, but also has other supporting components, namely ISP ( Image Signal Processor ) and GPU ( Graphics Processing Unit )
Photos / images on mobile phones using Snapdragon processors are better because the ISP technology used on Snapdragon processors is always improved. In addition, with the presence of a sophisticated GPU the graphics quality produced by Snapdragon is better. Because many components are always updated and improved when making Snapdragon processors so the price is also more expensive. Flagship class hp uses Snapdragon processor.
B. Mediatek
This processor is made in Taiwan which was founded in 1997. Mediatek is a new processor than Snapdragon. Although classified as a new processor, but the development of Mediatek is very rapid globally. The price is better than the Snapdragon processor.
Mediatek Advantages
Mediatek is a chipset or processor manufacturer that is quite innovative with the work it produces. The MT6592 processor is the first True Octa processor in the world ever launched by Mediatek. Octa Core processor has 2 Quad Core processors. Whereas the Mediatek processor has 8 cores of ARM Cortex A7 with speeds of up to 2.0 GHz.
Besides launching the first True Octa processor in the world, Mediatek also turns out to be the first Deca Core processor manufacturer in the world. As technology develops, Mediatek continues to innovate in developing processors with 10 cores, while most other processors still have 8 cores. And using a 10-core processor is the type of Hellio X20 on the Redmi Note 4 cellphone.
Snapdragon and Mediatek Differences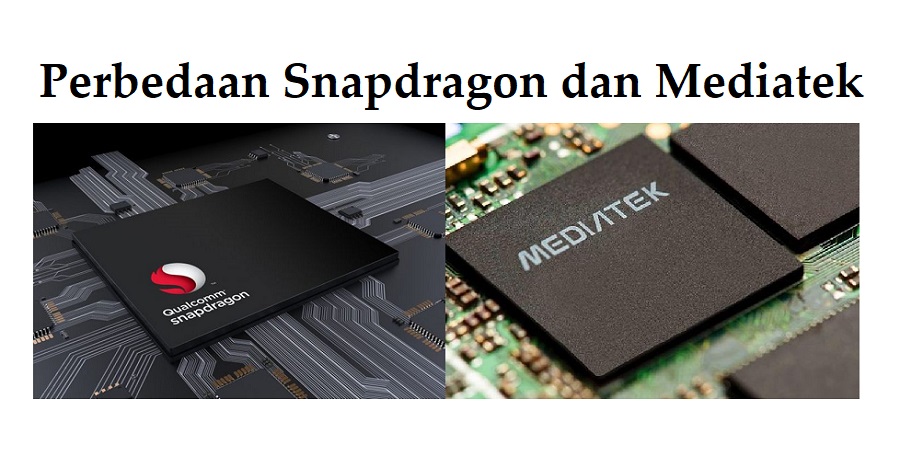 There are several differences between Snapdragon processors and Mediatek processors:
1 . Price
The price of Snapdragon is more expensive than Mediatek. Even if Mediatek and Snapdragon have the same specifications Snapdragon's selling price can be twice as expensive.
If you want to buy a cellphone at a low price, but still fast, buy a cellphone with a Mediatek processor. Conversely, if you want to buy a cellphone with a particular type of flagship class, choose a cellphone with a Snapdragon processor.
2. Performance of the Processor and Graphics
In the processor there are 2 important chips namely CPU and GPU. The CPU chip consists of several cores with different speeds and functions to manage all the components that are in the processor. GPU is used in processing graphics. The way the GPU works is the same as VGA found on a computer or laptop.
GPU performance on Snapdragon is higher than Mediatek. So that the RAM used on Mediatek processors is automatically less too. GPUs on Snapdragon are better and provide smoother visual results than Mediatek but can also consume quite a lot of RAM too.
Why is that? Because GPUs owned by Snapdragon are not equipped with dedicated VRAM. When operating the GPU Adreno used Snapdragon will automatically consume core RAM from the cellphone. So the solution is that Snapdragon graphics must be equipped with a large RAM capacity.
3. Product Variations
Judging from the variety of products produced, there are more variations from Snapdragon than Mediatek. Mediatek reduced the number of top-class processor production in 2017, the reason being that it wanted to focus more on making middle-class processors. In 2018 it was seen that Mediatek only focused on making one series of processors, the Helio P. Processor
In contrast to Mediatek, Snapdragon actually made more variants for new processors. Variations of products released by Snapdragon such as for the beginner class are the 400 series, the middle class is the 600 series, the latest version of the upper-middle class is the 700 series, and the upper / premium class is the 800 series.
At the end of 2018, Snapdragon renewed its products. One type of product that is quite interesting is the Snapdragon 855 which is the latest version of Snapdragon 854. The interesting thing about the Snapdragon 855 processor is that the speed is super fast and is claimed to rival the A12 Bionic processor owned by Apple iPhone Xs.
So, the best processor according to Which one are you? When viewed from the differences and advantages possessed by each processor, both in terms of performance and product variations, Snapdragon is far superior compared to Mediatek. But that doesn't mean Mediatek is bad, because Mediatek and Snapdragon processors are good processors that are used on middle-class mobile phones.