Smart Computers – Recently our team received a shipment from CHOETECH, a company that manufactures HP and laptop accessories such as Chargers, USB Cables, and several other cable converters. We had the opportunity to try one of the products which we found to be very innovative.
This USB Type to HDMI cable converter is not an ordinary converter as in general, but has been in – bundle with PD Port (Power Delivery Port) which can be used to recharge laptops. This feature is very useful especially for devices that use USB type C as the input power battery. Of course, if this converter is not equipped with a PD Port, it will be difficult for us when we want to connect with the available HDMI port and can be used only USB type C only. Automatically we have to choose one, between en-charging or connection with HDMI, because it cannot be done with such conditions.
With the presence of this innovation, we no longer need to mess around with this problem. CHOETECH has presented a cool innovation, which is to include a 60W PD Port port on the USB Type C to HDMI converter cable.
USB Type C to HDMI
This cable is used to directly connect devices with USB Type C to all types of display devices that already support HDMI connections, such as projectors, HDTV, secondary-monitors, or other devices. The connector has also been equipped with a gold plate as a barrier against corrosion and also to improve the stability of the transmitted signal transmission.
This converter also supports up to 4K @ 60Hz UHD resolution which is very clear or full HD 1080p video on HDTV.
Equipped with Power Delivery Port
This converter cable can also be used to charge a laptop with a USB Type C port and we are still connected with an HDMI-display. The available power transmission is also quite large (up to 60W). Very useful for the latest Macbook or other devices that use USB type C for charging.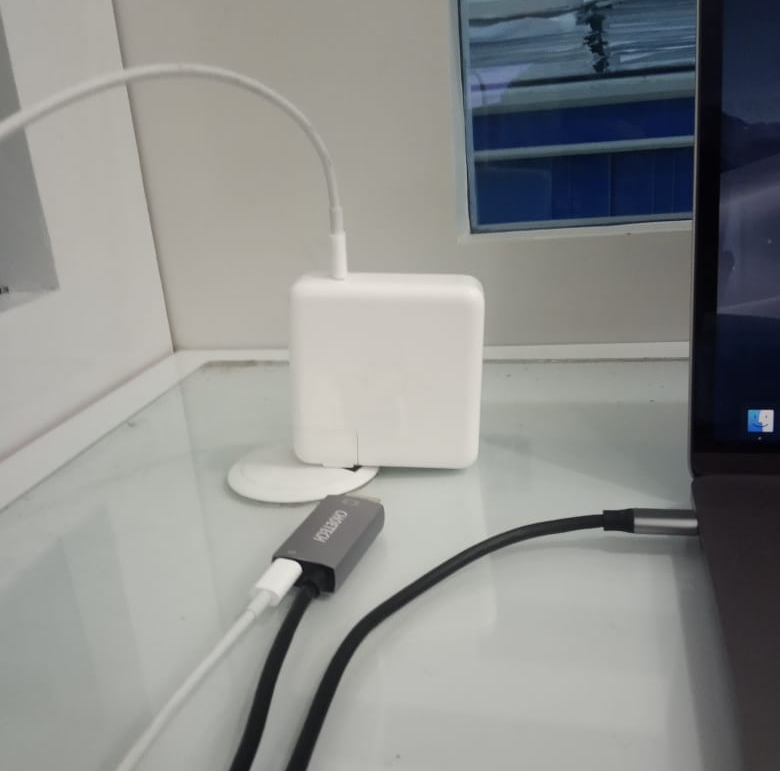 Devices that can enjoy this feature
This cable is compatible with modern devices such as:
iPad Pro 2018,
MacBook Pro 2018/2017/2016,
Surface Book 2,
iMac 2017 ,
MacBook 2017/2016/2015,
Samsung Galaxy S8 / S9 / Note 8,
HTC U11,
Pixelbook,
Dell XPS 15 / XPS 13,
HP Envy 13 ,
HP Specter X360,
Chromebook,
Chromebook Pixel
and many more.
This converter is valued at € 31.19 or around 450 thousand Rupiah (the exchange rate at the time this article was written). You can find more on the following link:
XCH-M180GY USB Type C to HDMI Cable with 60W PD Charging Port Adapter
Oh yes, CHOETECH is holding a promo, so we can find a discounted price up to 50% using the code " XM180WYO ". This promotion is only valid until 31 August 2019.