Microsoft word became one of applications or software that could accommodate all activities regarding the making of documents, writings and reports. So this application is very necessary to meet those needs. The use of Microsoft Word is usually used on computers or laptops.
However, as time goes by, Microsoft Word is not only accessible on both devices but can already be accessed by using an Android mobile phone or smartphone, even a tablet. Making it easier to use and do work through Microsoft Word faster.
Microsoft Word on an Android mobile phone is easier to use because it can be accessed wherever and whenever needed. So that the accommodation of work assignments and other work is more easily accessible and can be quickly completed.
Tutorial How to Use Word on an Android Phone
Following are the steps you can take to use word on a smartphone. In this article, the word application used is a version of Google Docs that can be accessed through an Android phone.
1. Make sure you have the google docs for android application installed on your cellphone or smartphone
2. (if not already installed), click the Play Store application icon on the smartphone
3. After that the google playstore application page will appear
4. In the search field, type google docs to search for related applications, click enter or search
5. Similar applications will appear (according to the keywords entered)
6. Select the application google docs, click install (Wait until the installation process is complete)
7. Back on the application menu on the smartphone, select the application google docs
8. Then the starting page will appear when google docs is successfully opened
9. Follow the guidelines for using google docs
10. You can start using the word application to write what you want and need
11. Click the (+) sign to create a new document. You can create new documents from the templates provided, or you can create new documents with empty contents, so you can adjust to the needs of the documents you want.
12. Under document title, you can enter the name of the document according to your needs, then click OK.
13. In the contents of the document, you can write various sentences, pictures and others into the document to meet your needs in writing the document. Not only images can be inserted into the document, but you can also insert links, tables, even lines or other shapes in the document.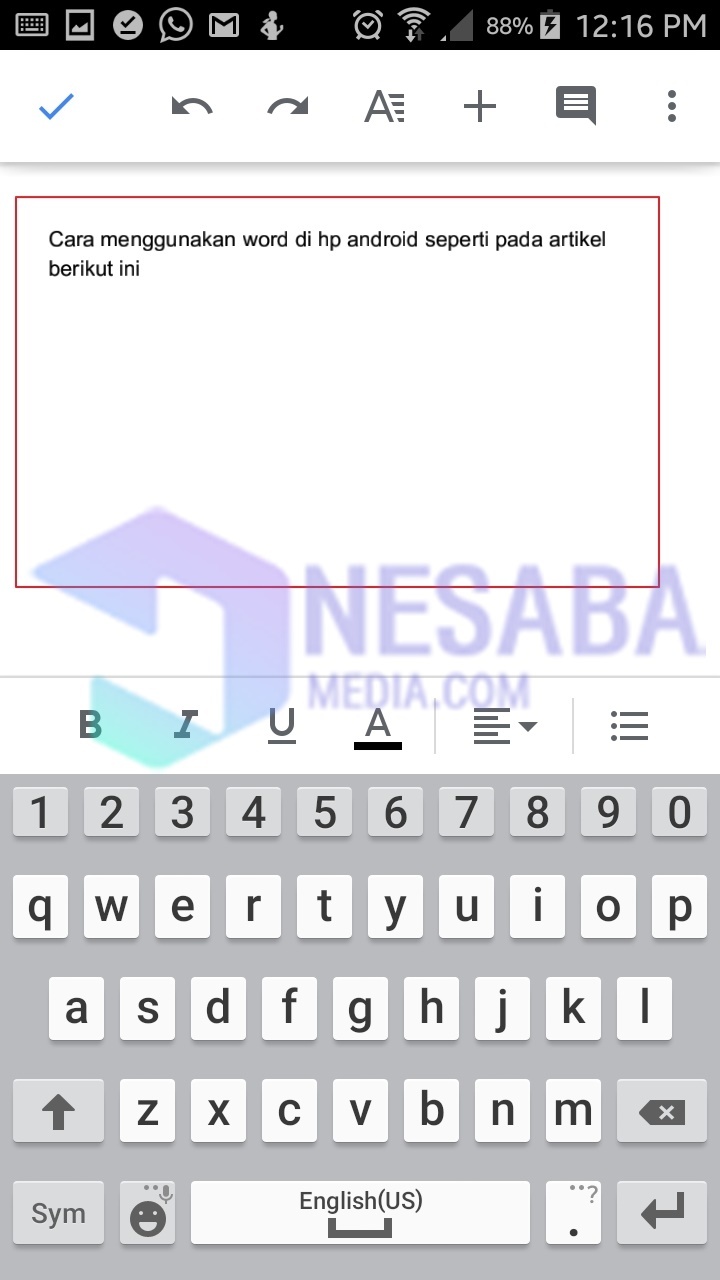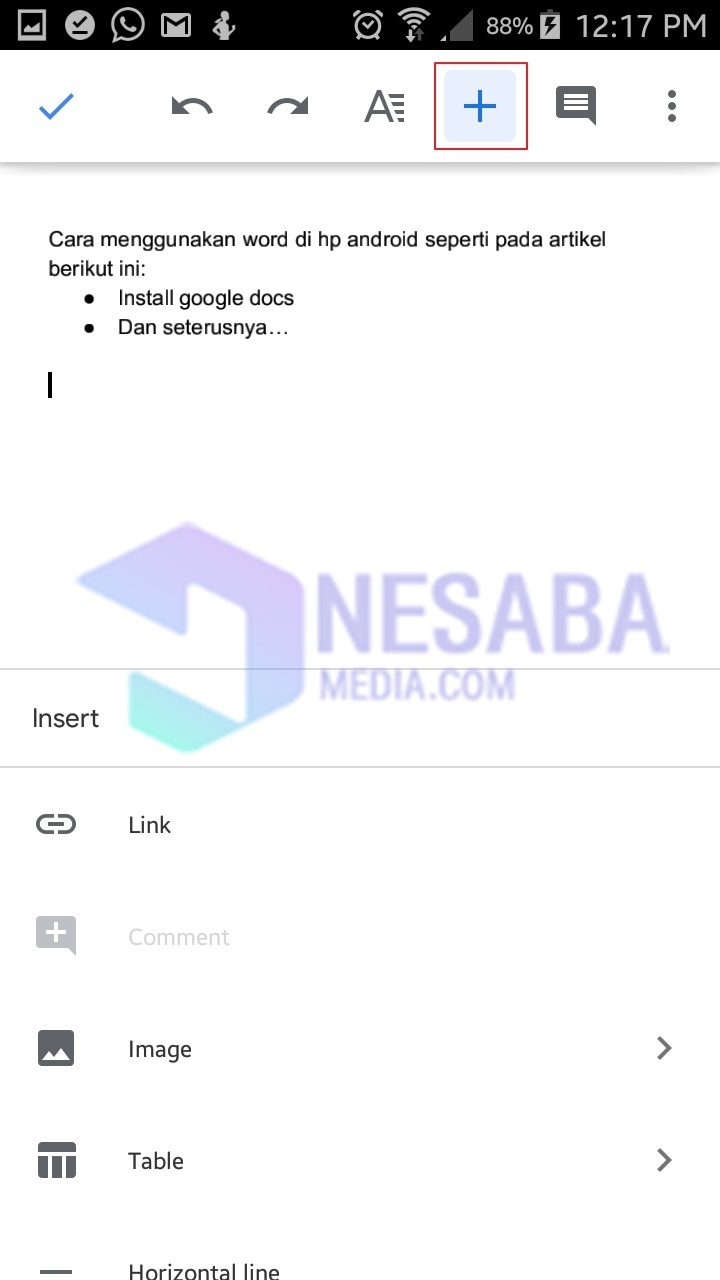 14 When you have finished writing the document, you can click the checkbox to save the document. The goal is that the document is stored on your device. In addition, the documents that you have not only can be accessed offline, but can be accessed online, allowing you to share this document to be done together.
The use of the word application on Android will make it easier for you to work on various documents. So that the various jobs that you have can be completed through your smartphone.
Without difficulty to wait for a computer or laptop, you can work on your documents through Word on an Android phone. This makes a new breakthrough in the world of technology because the time and equipment needed to be more effective and efficient.
With the steps in detail for how to use word on the Android mobile phone can facilitate you in create documents. So there is no difficulty in using this word application to complete various tasks and documents that you need. The existence of a word application that can be installed on this smartphone can facilitate our access to various documents that we need. Hopefully this article is useful for you.