As we know, any user with a single Google account can easily interact with services that are under Google's control. One Google account you can use to enjoy email features in Gmail videos on Youtube, Drive storage, photo sharing in Google Photos, downloading and installing apps on Google Playstore, processing files in Google Docs, Google Forms, and others. In addition, you can also use your account to connect to various social media that make email as a condition register and login ).
However, with account registration, account. Your Google Account can be permanently deleted if you so wish.
How to Permanently Delete a Google Account
When you want to delete your Google account, you also lose access to other Google services that you previously accessed with the account. You will lose access to Gmail, Drive, Youtube, Playstore, and more to your account. Here I will present the stages of permanently deleting Google account via Android.
Here are the steps to permanently delete Google account via Chrome on Android.
1. Open browser your Chrome. Log in to your Google account you want to delete.
In the initial view as shown below, you can click the arrow to hide the list of articles or you can scroll down view to move to the bottom of the page.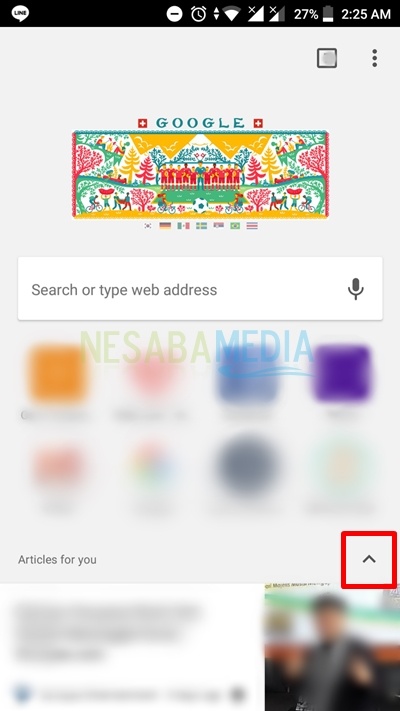 2. At the bottom of the page, you will see the Google account that is connected to your Chrome. If the account you want to delete, you can click the CONTINUE AS X (with X as your Google account name) in blue. If not, login to the Google account you want to delete by clicking on the note [email protected]? (xxxxx is your email).
3. Because I chose option not [email protected]? next I found the page as shown below. Here you can click the email you want to delete, then click the CONTINUE button to continue.
If the account you want to delete is not on previous email list, you can scroll down and click option Add account . Then continue by clicking the CONTINUE button. For this option, you must login by entering email and password your account.
4. Next, you can choose the options like the image below, then click CONTINUE .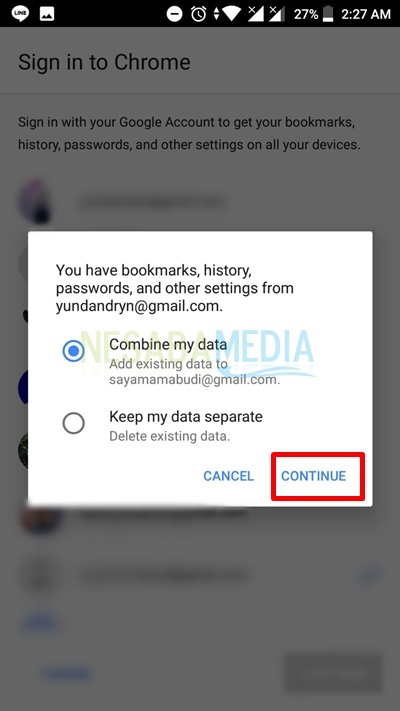 5. After that, click OK, GOT IT on the following page.
6. Your Chrome has been connected to your account. Next, access the Google Settings page with links: google.com/settings on browser your Chrome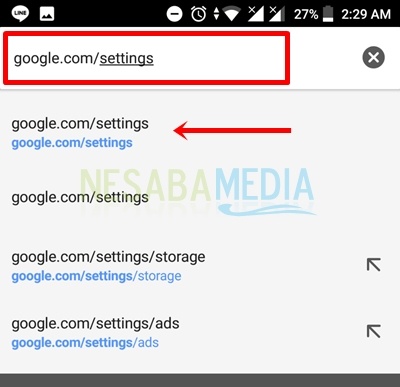 [19659002] 7. Then, you'll see a Google Account look like the image below. You can make sure your Google account name appears on this view as pointed by the arrow.
8. Scroll down on the previous page, until you meet the Account preferences section. Click on Delete your account or services that is blue.
9. Then, on this page select Delete Google Account and data .
10. Before processing Google account deletion, you will be prompted to enter your password . Then, click the NEXT button to continue.
11. Furthermore, you are expected to read the narration on this page. Before your account is permanently deleted, it's a good idea to think about some things related to connectivity to your account, such as whether your account is used to access your bank account.
12 . If you're absolutely sure to delete that Google account, scroll down the previous page until you see a view like the image below. Checklists both boxes are available as your consent to delete Google account. Then, click the DELETE ACCOUNT
13. Finally, your Google account was deleted.
Please note: Before deleting your Google account, make sure you do not have any other services related to the account.