Unlike other applications, Facebook has separated the Facebook application with the messenger application. As you already know, Facebook applications are often used to be able to browse timelines and news feeds, while the Messenger application is often used for someone communicating with how to send messages very practically.
This is separated by the developer is not without reason, with the separation of this application it will also improve the functionality of both of these things to make it work more optimally.
When you deactivate your facebook account, your messenger is not automatically deactivated. Because as mentioned earlier, the news feed function and message are separated in two applications. Here's how to deactivate the messenger you need to know.
How to Disable Messenger for Beginners
If you deactivate your Facebook account but you don't deactivate messenger, then people will still be able to communicate with you and their notifications will still go to your cellphone.
Likewise, to be able to disable messenger, you also have to deactivate your Facebook account first. If if you do not do it, then you will not be able to deactivate messenger.
If you have deactivated your Facebook account, you can take several steps to deactivate messenger in the application:
1. Beforehand, make sure you have done deactivate on your Facebook account . If so, then you can click on the Messenger application on your mobile.
4. Among the several menus contained in Legal & Policies there must be Deactivate Messenger. You can click the [DeactivateMessenger. If the Deactivate Messenger menu does not appear, it means you have not deactivated the account on your Facebook application. Because the menu appears if you have deactivated the account on your Facebook application.
5. After you click Deactivate Messenger, a warning message will appear containing if you deactivate, then you will not be able to send and even receive messages with your friends on Facebook.
If you are sure of your decision to disable messenger, then you can click on the button that reads Deactivate as in the picture below.
Wait a few moments and your Messenger will be disabled. You can reactivate or reactivate your messenger if you have reactivated your Facebook account too.
To be able to reactivate your Facebook account, you can log in or log in again through the Facebook application. And if you have reactivated your Facebook account, you can also reactivate Messenger by logging in again.
That's the discussion on how to disable messenger. Hopefully this article can help you in deactivating your messenger, and can add to your insight about Messenger.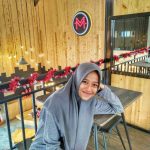 Only someone who likes to write and is interested in Technology. And people who always believe in words 'Enterprises will not betray Results.