You definitely like watching movies right? Be it on TV, on a PC, or anywhere. When watching a film from a foreign country with a foreign language the subtitles will be provided with a translation.
Now this time I will discuss about how to combine subtitles with permanent film. Well, you must have felt troubled if you have to enter subtitles when you want to watch your favorite movie many times.
Because of that, if a movie with subtitles has been merged you don't need to manually enter the subtitles again. Well, for how to combine subtitles with film in Format Factory.
How to Combine Subtitles with Film in Format Factory
Subtitles are a text intended to explain the meaning / zippers of a foreign language film, the existence of subtitles in this film aims to make it easier for viewers to understand the meaning of the words in the film.
The benefit of subtitles with videos that are permanently incorporated is that we don't need to bother dragging the subtitles to the video anymore, or inserting them manually, using multimedia software . Here's how to permanently combine subtitles with film.
1. First install Format Factory software ( download here ), on your Laptop then install as usual.
2. Then Open Format Factory, and click format menu video or film, for example MP4 video format then click MP4. See the example in the picture.
3. After selecting the video format, then click Add See the example in the picture.
4. Then select the video or movie file that you want to combine the subtitles for. This is the most important thing for you to remember. The subtitle file name and video filename must be the same.
5. After finishing selecting the film which will be combined with the subtitles, then click Output Settings .
6. Then at Font Color ASS change the status of yes to No then click OK. See the example in the picture.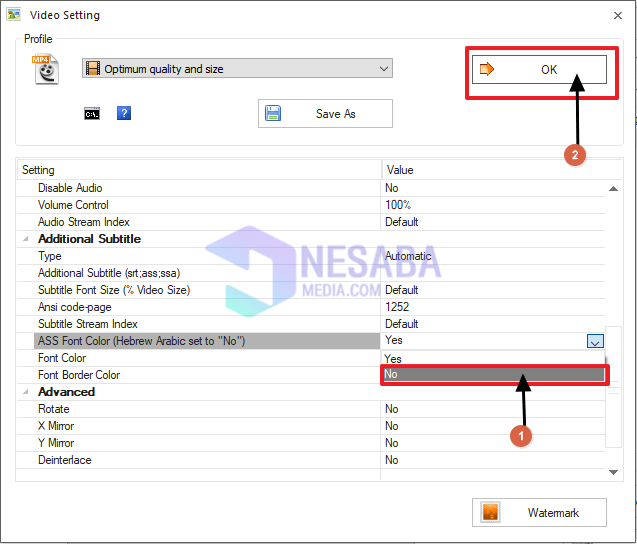 7. Then click OK again. See the example in the picture.
8. Then you will see waiting and then click on Start . See the example in the picture.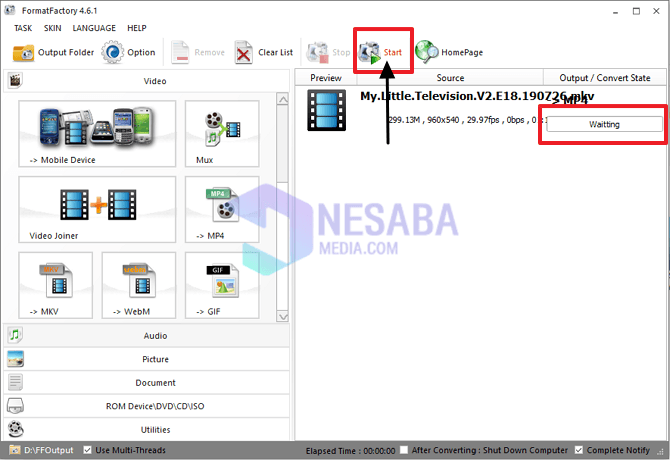 9. Wait until the process is complete, and when the process is complete the film is permanently merged with the subtitles.
10. To make sure you can check it yourself.
Format Factory is a multifunctional media converter.
The functions are as follows:
For MP4 / 3GP / MPG / AVI / WMV / FLV / SWF.
For MP3 / WMA / AMR / OGG / AAC / WAV.
For JPG / BMP / PNG / TIF / ICO / GIF / TGA.
Rip DVD to video file, Rip Music CD to audio file.
MP4 files support iPod / iPhone / PSP / BlackBerry format.
Supports RMVB, Watermark, AV mux.
And also supported features as follows:
Popular support converts all video, audio, image formats to others.
Repair damaged video and audio files.
Reducing the size of multimedia files.
Support iphone, ipod multimedia file format.
Image converting supports Zoom, Rotate / Flip, tags.
DVD Ripper.
Supports 62 languages.
Closing
How to Combine Subtitles With Film Permanently, hopefully this article can help you make it easier to watch movies with subtitles that have been incorporated permanently.
Actually a lot of software can be used to combine subtitles with movies other than Format Factory. But in my opinion the easiest and best result is Format Factory.
So many articles have been used to combine subtitles with movies in Format Factory, I hope this article is useful. Thank you and good luck.