Google Assistant is
a virtual assistant created by Google for smartphone users
Android. With this Google Assistant. we can ask anything to
Google by voice. In the past we had to ask to use Google with
typed it, now it is not necessary anymore at Google Asisstant
appeared.
Fortunately for us today
can use Google Assistant using Indonesian without
must go through any application. Previously, Google Asistant more
use English as the default language. Even to change
the language, we need third party applications such as Google Allo.
Before knowing more
far about how to set it up, it is better we pay attention first
first what are the conditions that must be met to be able to change Google
Translate into Indonesian. Following his review:
1, Smartphone has reached Android 5.0 (Lolipop) to
above
The first condition is
the operating system used on smartphones has reached at least Android 5.0
or reach the Lolipop version. This version can be said is a sufficient version
the latest on the current Android Operating system. In other words, smartphones are
still using the Android Operating System under 5.0 will not be able to change
the language of Google Assistant becomes Indonesian.
2. Google applications that are used at least version 6.13
The second requirement is
Google applications that are used at least version 6.13 or greater. As already
previously stated that a Google Assistant that can be changed must be
use the latest version of the Google application or at least 1 year before the version
the latest. For this reason, updating mutal applications must be done frequently.
3. Google Play is installed and uses the latest version
Google Play is absolutely a must have
and installed on a smartphone. It's just that, some people often ignore
This update from Google Play. even though Google Play has never been
updated can affect other applications, including Google
Assistant Try learning ways
Google Play update spread across various sources. If Google Play
encountered an error, please learn how
resolve Play Store errors that can be done.
4. Have a minimum internal memory of 1.4 GB
Next is the part
which is no less important, namely to have a minimum internal memory of 1.4
GB. This goes back to the previous point that updates an application
can increase internal memory. Therefore, if a smartphone is used
only around 4GB or 8GB, it will be difficult to get Google updates
Assistant Because right now smartphones that use Internal memory are 4
GB and 8 GB are very difficult to survive in the current era. Therefore, smartphones are
can still survive today is a smartphone that uses internal memory
of 16 GB.
5. The screen resolution has reached at least 720p
Finally, the resolution
screens that have reached 720p or more. This is very influential on
Google Asistant display when opened. If dbuka on smartphones that have
screen size is less than 720p then the display will be less good. Most screen sizes
ideal for displaying Google Assistant is 1080p or HD screen size.
If all requirements are up
complete, then the next step is to enter the steps to change
the language of Google Assistant is Indonesian. Here's how:
Hold the "Home" shaped symbol located in the middle. For the Home symbol on each smartphone can be different. Therefore, maybe this can be different on each home symbol.
After being arrested, a Google logo will appear that will direct us to Google Assistant. Usually Google Assistant will greet us using English such as "Hi, How can i help?"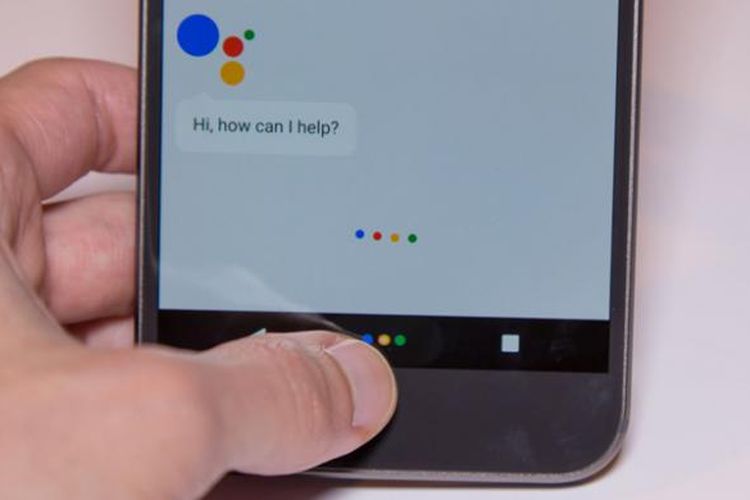 To change this, please say "Settings" to Google Assistant. Later, Google Assistant will direct us to our own cellphone settings.
Then select "General" and select "language".
There you must change the default language from English to Indonesian.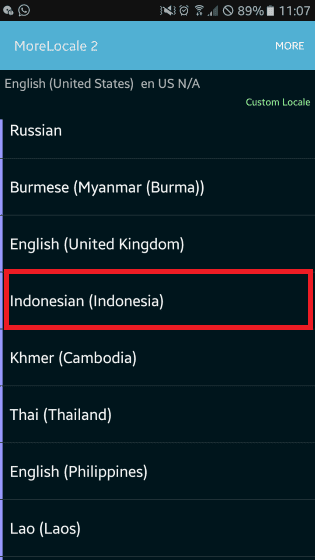 If so, please return and usually the smartphone will restart.
When the restart is complete, all posts on the smartphone will be in Indonesian, please hold down the "Home" button.
After the Google Assistant feature is out, check the language used. if using Indonesian, the language settings have been successfully carried out and you can change English from Google Assistant to Indonesian.
From the explanation above, we can conclude that in order to change the language of Google Assitent in the latest version, we can simply change the language used on smartphones. If we want to use Google Translate in Japanese, then we have to do Japanese Language settings on the smartphone that is used. this is certainly very practical and flexible because we don't need to install additional applications like Google Allo before. I hope this article can be useful for all.