Sports are always interesting things to discuss. There are many types of sports in this world, one of which is soccer. Football is one of the most popular sports in the world.
From children to parents, all of them are very fond of playing soccer. Today's soccer players have also become permanent jobs, there are even many children who hope that he can become a professional soccer player in the world.
But before you get to know more about football, you must know in advance how the history of football in the world in general and in Indonesia in particular.
World Football History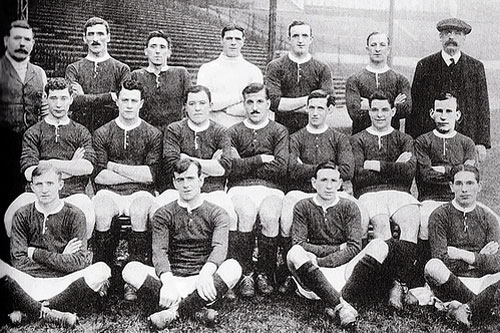 Football is a sport which has been favored since time immemorial. China has known football and played it since the 3rd century AD. Ancient Chinese society dribbled leather balls and put into small nets. This game they call Tsu Chu. Different in China, different in Japan. In this Sakura Land, the people know soccer by the name of Kemari. Long after that, in the 16th century, soccer was played almost all over the world, from Italy, Central America to ancient Rome.
In England in 1365, King Edward III banned this soccer game. This prohibition is based on the many acts of violence and brutality when playing soccer. After much controversy, King Charles II allowed this game to be re-done in 1680.
In 1863, an English football association was formed. This association will overshadow those who want to play professionally in the field of football. Two years later, a soccer match was held outside England. Two opposing teams are Canada and America.
In 1886, a meeting was held to form an association that housed football throughout the world and not only in England. The association that houses soccer around the world was only formed and was formed in 1904. The name of this association is the Federation Internationale de Football Association or FIFA do France. Members of FIFA do France are Sweden, Switzerland, France, Belgium, the Netherlands and Spain.
This one association was founded in 1904 in France. FIFA's slogan is For The Game, For The World. As an association that houses all countries in the world, FIFA is a body that has the authority to regulate soccer, promote, give certain titles to a player, make a list of world rankings per month, and many other things.
Along with the development of the era, FIFA has several regional organizations or associations that help the world of world football. Some of these associations are:
Union of European Football Associations (UEFA)
Confederation Africaine de Football (CAF)
Asian Football Confederation (AFC)
Condereacion Sudamericana de Futbol (CONMEBOL)
Confederation of North, Central American and Caribbean Football Association (CONCACAF)
Oceania Football Confederation (OFC)
FIFA's headquarters are located in Zurich, Switzerland. Until now, there are 209 countries that have joined FIFA, including Indonesia. FIFA also routinely makes competitions between countries which we often know by the name of the world cup. The final round of the world cup is always watched by many people, even more enthusiastic than watching the Olympics.
History of Indonesian Football
Football consists of two words, namely football and football. Football has the meaning of kicking using the foot, and the ball is interpreted as a round shaped game tool. The game of football is carried out by two opposing teams. The number of members in a team is 11 people and some reserve players. The main objective of playing soccer is to put the ball into the opponent's goal as much as possible.
Football came for the first time to Indonesia in 1914. At that time, Indonesia was still in the Dutch colony. This football was brought by Chinese traders who entered Indonesia. China taught the Indonesian people at the time about how to do the game of football. In those years, football was only carried out as a form of hobby and there was still no desire to shape it into a professional job.
On 19 April 1930, an organization was formed to protect all soccer players in Indonesia . The organization was named PSSI or the All Indonesian Football Association . PSSI was formed in Yogyakarta. The first PSSI chairman was Soeratin Sosrosoegondo.
Before PSSI, Indonesia already had a soccer organization called Nederlandsch Indische Voetbal Bond or NIVB. This organization is intended as an organization that is a gathering place for national athletes at that time. Because that year Indonesia was still a Dutch colony, the presence of PSSI was considered as a political activity that would fight the invaders.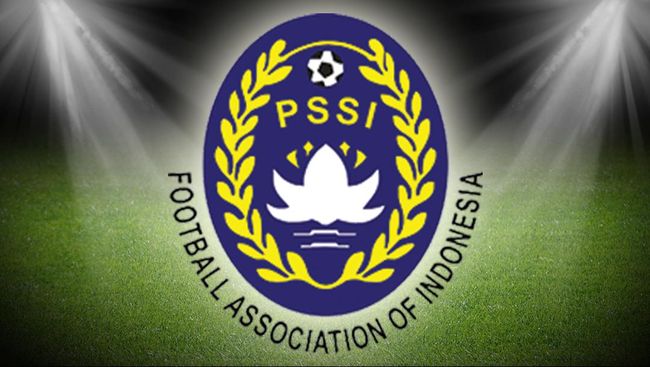 There were quite a number of other associations or associations based on soccer games, one of them is UMS Jakarta. In 1938, Indonesia's achievements progressed rapidly. Indonesia participated in the 1938 World Cup.
During the leadership of Soeratin Sosrosoegondo, there was a lot of progress experienced by PSSI. In 1948, they held PON I. In 1966, PSSI also held a championship called the youth youth championship.
At that time, the trophy that was contested as the main prize was the Soeratin trophy. Unfortunately, after Soeratin died, PSSI had experienced a setback. This is because the national team's coaching is not comprehensive. They only focus on ball strategy and don't consider other things that are also important for an athlete. The achievements of the Indonesian national team also suffered a setback due to this.
Indonesia revived in 1956, because the Indonesian national team managed to get a series score against the Soviet Union in the 1956 Summer Olympic Games. At that time, the Soviet Union was one of the countries the most powerful in the world, because it became a superpower. At the 1958 Asian Games, Indonesia won a bronze medal. This achievement is certainly very encouraging, because previously did not have any achievements at the Asian level.
In 1970, there were several reliable Indonesian football players who competed on the international scene. Some names that had bounced at that time were Ronny Pattinargeti, Tan Liong Houw, Ramang and Sucipto Suntoro.
From year to year, PSSI increasingly showed its superiority. This association has developed various kinds of soccer matches in the country, such as the Indonesian Super League, Women's Football Competition and classification of competitions based on the age of the players who competed, for example U-22, U-21 and others.
Still needs time and good management so that Indonesia can advance in the international arena. Indonesian soccer players are no less good with players from abroad, so that the Indonesian nation does not need to hesitate to set foot on the international scene.