Dropbox is one of the applications online storage . This application is one of several cloud storage applications. You can store various kinds of files of all sizes here.
Dropbox users are claimed to have reached approximately 500 million spread all over the world. In addition, no less than 200 thousand companies are incorporated and use Dropbox.
Dropbox Function
Each application must have their respective functions. No exception to the dropbox as we explained earlier that the general function or main function is as an online storage media. Below we will inform you more fully about the dropbox function.
1. To save and share files
The first dropbox function is used to store and share files. Indeed, we can actually save our files on storage media such as hard drives or flash drives. However, we sometimes need a storage medium that is easily accessed anywhere and anytime. In addition, to protect your files from virus attacks so that it causes loss of data, then use dropbox.
Dropbox will be very useful because you can access your files anywhere without having to need a plug into your laptop or computer. Your data is also guaranteed safe and will not be affected by a virus so as not to cause your file corrupt so it cannot be opened.
You can also share various files that you want as well as unlimited space and time. You can also easily manage which files you want to share and with anyone at the same time.
2. Can be used to access files at any time
As we mentioned earlier that Dropbox is an application that makes it easy for you to send files. In addition, you can also access your files anytime and anywhere without having to be limited by time. The most important thing is that you have internet connection so you can access all the files you want.
You don't even have to wait online, even when you are offline you can still access the file. This is another convenience that you can feel with the dropbox application that greatly helps the process of storing and accessing your files.
3. Protect data from viruses
Another dropbox function is to protect your files from virus attacks. When you save a file using a flash or hard drive, sometimes the risk of getting infected is unavoidable. Especially if you have previously plugged your storage media into a device that is known to be a hotbed of viruses.
Then what are the consequences? There are several possibilities that can occur, ranging from mild to severe possibilities. The mild possibility is that your file has been infected with a virus and will spread everywhere if not cleaned immediately. The bad possibility is that your file can't be opened alias corrupt . This will give a big loss. Especially when you have not done back up data .
4. Able to work on documents together
Dropbox offers a very interesting feature. This feature allows you to work on documents together with your friends and colleagues. Later this feature will offer a shared folder that can be accessed by people or members who have been determined or given permission before.
So, you can directly edit the document and without having to email it to your friends or coworkers. They can immediately see your edits in the folder. Everyone who has access to the document or file can clearly see the document editing process that is done.
What are Dropbox Features?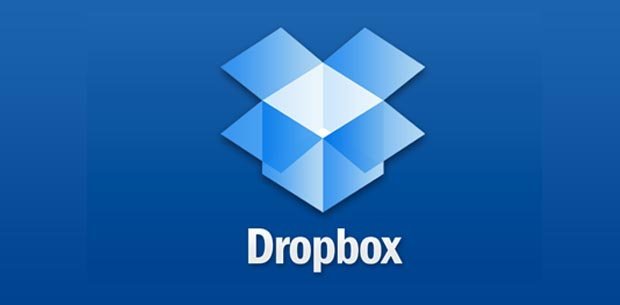 Most features provided by Dropbox are paid or premium. But there are also free features, although later you have some conditions that you must understand. One of the free features provided is the maximum storage capacity of 16 GB.
1. Dropbox Pro
The first feature we describe is Dropbox Pro. This feature provides storage of up to 1 TB that has been encrypted using SSL and 256-bit AES. But to be able to use this feature, you have to spend US $ 8.25 per month. This means that this feature can only be enjoyed for 30 days, unless you regularly pay for it.
2. Dropbox Bussiness
For those of you who want unlimited storage alias unlimited, then use Dropbox Bussiness. This feature also provides convenience in recovering files that have been deleted previously without unlimited days. In addition, there are still group features for companies, creating folders for teams, and various other interesting features. To be able to use Dropbox Bussiness, you must prepare a monthly amount of US $ 12.50.
3. Dropbox Enterprise
The third dropbox feature is Dropbox Enterprise. This feature provides all the advantages of the previous package with there are still a few additional features. Some of these features include: enterprise mobility features, account success management, advanced training for end users, and so on. For cost issues, please ask to customer service dropbox.
Advantages of Dropbox
Below are some things that are superior to dropbox compared to other storage media:
Not just for storing files. However, it can also be used for various files.
Protect your files from viruses.
Make your data safe (100%).
You can access your files or data anytime and anywhere.
Dropbox is a storage application that is compatible with all OSes, such as Linux, Windows, and Mac.
That's the Dropbox function that we need to know about. In addition to storing your data online, Dropbox also has other interesting features. Hopefully this article is useful and easy to understand!