Use of Iphone products in
Indonesia can be said to be quite a lot. Especially for high-end users
considering the price of the iPhone is quite expensive. One of the Iphone Operating Systems that is currently
This widely used is iOS 11.4. iOS 11 is an update of iOS
previous version 11.
Although there is no glimpse
striking difference, but there are some hidden features that you can try
to maximize the use of iOS 11.4. to find out more,
following the review.
1. Customization of control centers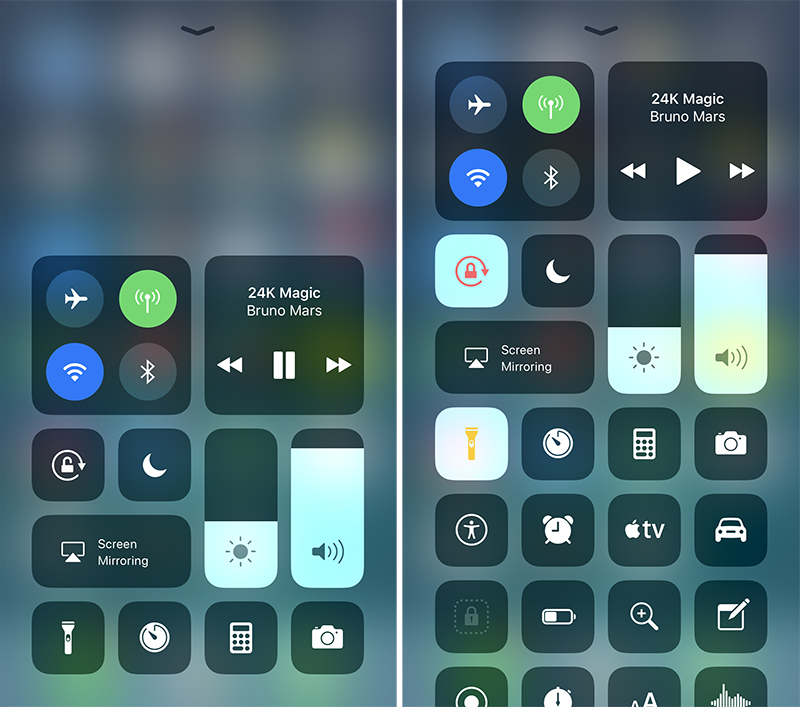 Control centers are
one of the superior features of iOS. With this control center, we are
can gather several important applications in one menu. For example,
if we want to enter the image menu, we don't need to search in the main menu,
but we go straight to this control center. Uniquely, on iOS 11.4 we are
can set the menus that we need in this control center.
The first way is to do it yourself
go to the settings section. After that, look for a control center. If it is already
find it, just press and you will enter the control settings
center. In it you just choose
which applications you want to display and which you don't need. If so, you are
just go outside and look back at the control center.
2. Screen Recording
Other hidden features
you can try is the ability to record the screen or screen recording. If on
several other devices to be able to do screen recording must
using a particular application, then on the iPhone that uses iOS 11.4,
we do not need to install certain applications to do screen recording.
To activate the feature
This screen recording, we only need to go to the Control Center. After that,
press the recording icon in the middle of the circle. After you
pressing it, wait for three seconds and the recording will start. After it finishes
record, you just press the blue bar at the top and press "Stop".
Recording automatically stops. You can see the results in the gallery
photo.
3. Move many applications in one click
Usually if we are
move the application on the smartphone, we can only move it one by one.
However, on iOS 11.4 we can drag and drop a lot
application in one move. This certainly makes us more
efficient.
The method itself is quite easy.
First press and hold one of the applications you want to move until
vibrate. If so, then you select the other application you want
moved by tapping it or marking it. If the application
Already marked, then you just move the application that has been detained
was on the desired page. Automatically, the application already
marked will follow the application that has been moved previously.
4. Features of One Handed Keyboard
Our usual keyboard
use on smartphones generally stretches half the screen. With a spacing
quite far, usually we have to use two fingers so that it's not easy to typo. Then
What if we are busy while there is a message that must be sent immediately?
Well, on iOS 11.4 there is a one handed keyboard feature. With this feature, we
can close the keyboard so that it allows us to type only premises
one hand.
How to activate this feature
quite easy. First open the keyboard when you are typing something. After
the keyboard appears, press the global icon that is surrounded by numbers and microphones. After
That you can see three types of keyboard icons, the first keyboard icon towards
left which means all the letters will be compressed to the left, normal keyboard icon,
and the keyboard icon is compressed to the right. You just need to choose it and later
the keyboard will change accordingly
with your choice.
5. Convert web pages into PDF files
There is one uniqueness of IOS
11.4 this. In browser
best belongs to Apple, Safari, we can change or convert a page
the web into a PDF form. The feature is named Markup as PDF. Besides doing
convert, this Markup feature can also edit files that have been changed to
PDF. In fact, we can also share PDF files that we have converted.
How to convert
this, first enter the Safari browser and do a search like
you normally do. After you find the page you want to change to
PDF, click on the share button that appears below. After that, choose "Markup
as PDF ". Furthermore, you can make edits first before
saved. If nothing is edited, press the share button again and select "Save
to Files ". Then the file has been saved as PDF.
Those are 5 hidden features of IOS 11.4 that are not yet known by many users. You can read some other references such as hidden features IOS 10 how to clean Iphone 4 how to clean Icloud Iphone storage and others. Hope it can be useful.