New apps and games for Android keep coming every week. Some of them are great while others join the multitudes that are better to ignore. In this article, you will find 5 of the best new Android games that hit the Google Play Store the last week (August 2019).
Android as a platform has grown tremendously over the years. It has also become a great gaming platform although it mainly runs on smartphones which can't exactly run Triple-A titles. Android still gets a ton of brand new games every week. Last week, the Google Play Store saw the launch of several great titles, including popular and big names like Doom. Here are the 5 best new Android games released last week. There are some interesting Games that come inbuilt with different apps and so you don't need to download them at all. Do not forget to check out our list of 5 best Zero-MB games for Android.
New Android Games Released Last Week
1. Doom
DOOM is certainly not a new title but it is a new Android game. For those old enough to have been playing video games in the 90s, DOOM is a very familiar title. It's developer Bethesda is more popularly known today for Skyrim and other Elder Scrolls games. In celebration of the iconic game's 25th anniversary, Bethesda launched DOOM for Android on the Google Play Store. It's priced at $4.99 (₹410).
For that money, you get the complete game, including the fourth expansion Thy Flesh Consumed. For those unaware, DOOM is a first-person shooter but if you've not already played the original, you might not love spending almost $5 on it. Don't want to pay for games or be bothered with irritating ads, here are 5 best truly-free Android games without ads or in-app purchases.
2. DOOM II
DOOM II is another DOOM title that Bethesda released last week as a new Android game. The game is not very different from the first game in that you will be shooting all kinds of monsters using various weapons. The game also offers a 4 player local co-op and all twenty community-created Master Levels. This feature is not available on DOOM so if you're looking to share your nostalgic fun with friends DOOM II is the choice to make. Especially considering that it too costs $4.99 (₹410).
3. From Head To Toe
From Head To Toe is more of a new interactive story on your Android than a game but then, aren't most modern story-driven games that way? The only difference is the interaction here is pretty simple, and just a tap. The game mechanics allow players to interact with in-game objects, navigate around with their character, etc. However, most of the time you'll simply be advancing a story.
The story involves your character's friends and ex-classmates and it can be heart touching. If you're someone who can enjoy a good story being unveiled to them instead of demanding action-packed gameplay, this is a great one. The game is totally free without ads or any in-app purchases.
If you want to play games that do not require active data connection on your device, please try these 15 offline Android games.
4. Idle Defense: Dark Forest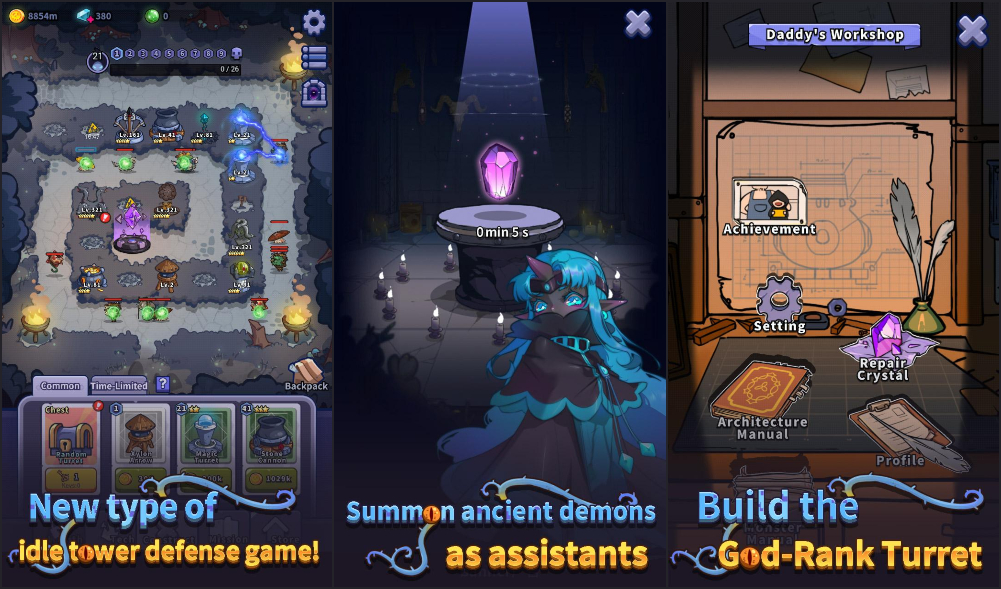 Not everyone is a fan of Idle tower defense games but some people are (including me). If you are too, there's a new Android Idle tower defense game on the Play Store called Idle Defense: Dark Forest. The game has entered early access last week. This means it's still under testing but it's pretty stable the way it is. Like most tower defense games, it has a different genre theme but the basic game mechanics remain the same.
The developers have opted for a more cartoonish look over a realistic one but it works in the favor of this game. Tower defenses need not be realistic as long as they're competitive and fun. The game is free but contains ads and in-app purchases.
5. Battle Disc – New Android Game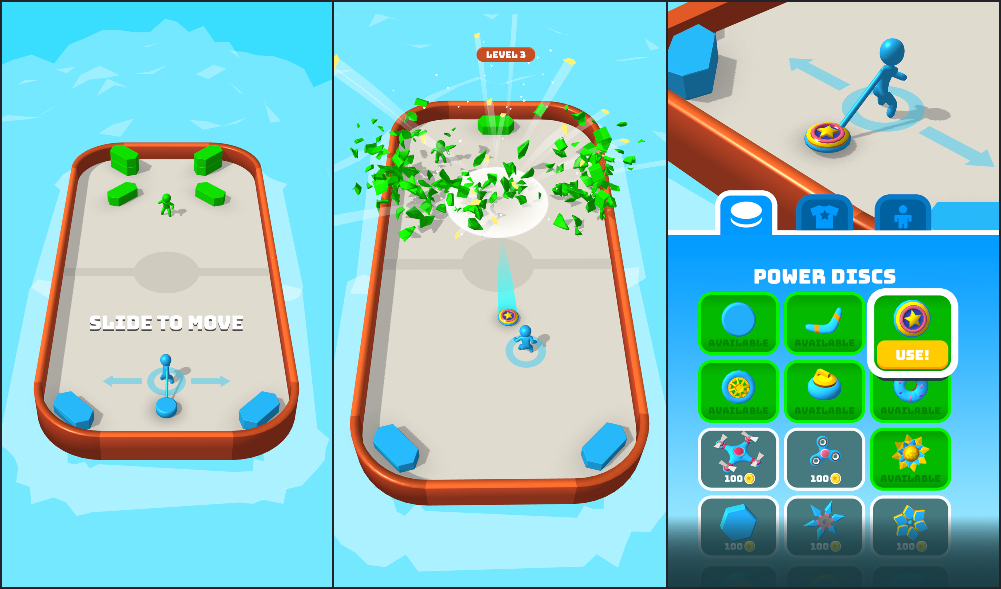 Battle Disc is a new casual Android game for someone who's looking for something to pass time on the commute. It's definitely not something you can enjoy for long hours. But the game can be super fun in short bursts. Your objective is to throw the disc at your opponent's defense and destroy it. The first player to clear the board wins the game.
Read Next: 10 Best Gameloft Games Under 50MB for Android
>> Source Link