Already familiar to the ears when hearing an instant messaging app LINE. Free application launched on June 23, 2011 was actually made by a South Korean man named Lee Hae Jin. LINE allows users to exchange text messages, videos, photos, sounds, files and more. The application developed by the Japanese company Naver Corporation in which Lee as its founder is using internet network to connect.
LINE application has also been claimed as the best-selling chat app in 42 countries. No half-hearted, the company that has made Google fall in South Korea is already available in 14 languages ​​and can be used on several platforms iOS, Android, Mac OS X, Windows, Windows Phone, and Blackberry. The many features offered by this LINE make this application successfully expand its wings up to 230 countries in the world with more than 470 million users.
How to Backup Chat Line Easily
Indonesia is one country that successfully 'hypnotized' by LINE. Some societies make LINE a mandatory application which must be owned. Because the famous application is quite unique with this sticker has many features that are very useful. One of the main features of this LINE is a chat that is not infrequently a very important chat history so you have to be careful to keep it from missing.
Well, to avoid the loss of chat history, you must backup data chat. This is because maybe some of you often mutually replace the smartphone, lost smartphone or your LINE application is accidentally ter- uninstall . Relax, this article will discuss 3 ways to backup LINE chat via Android . Let's look at the steps below.
1. Backup All Content Chat from All Chat Spaces
This method is used for you who want to backup all chats on your LINE then stored in Google Drive
1. Open your LINE app
2. Select the tab in the area that has been marked red box as shown below.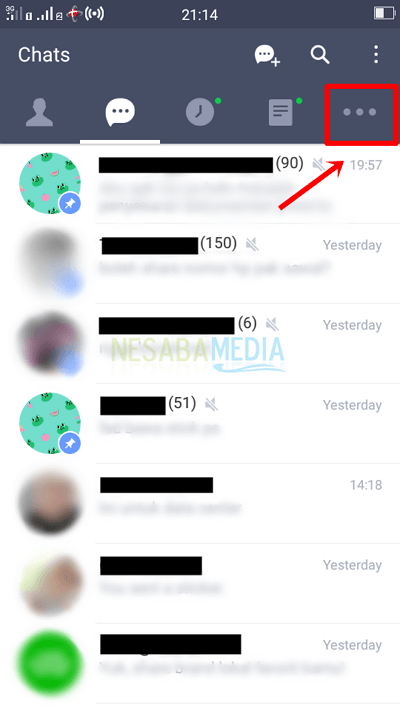 3. Next select setting icon at the top right corner.
4. Scroll down or slide down to find the section General setting then select Chats.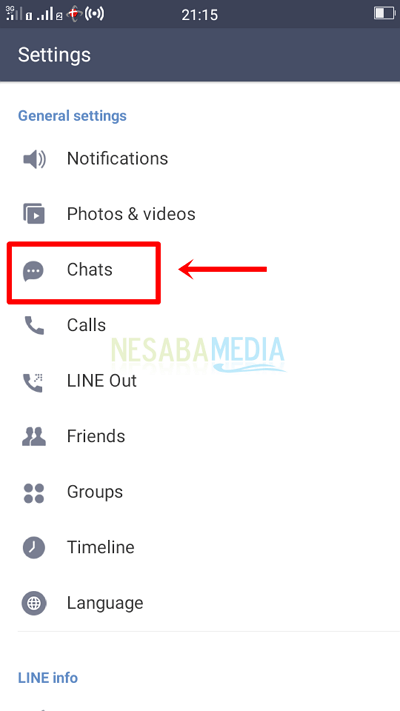 [19659002] 5. Then select Back up and restore chat history .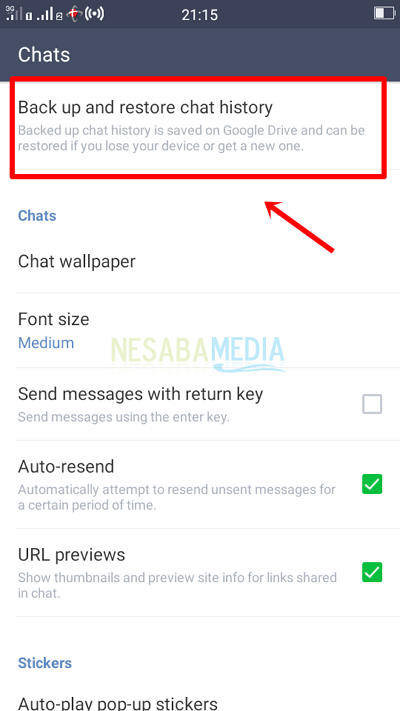 6. Select Back up to Google Drive .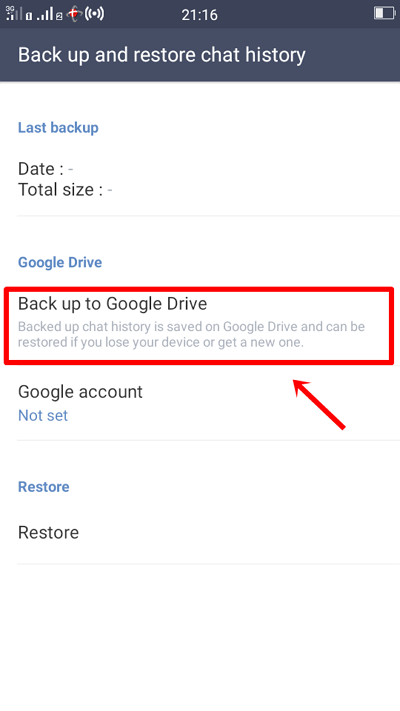 7. Then go into your account and select the Google account you will use to back up the chat data> Select OK .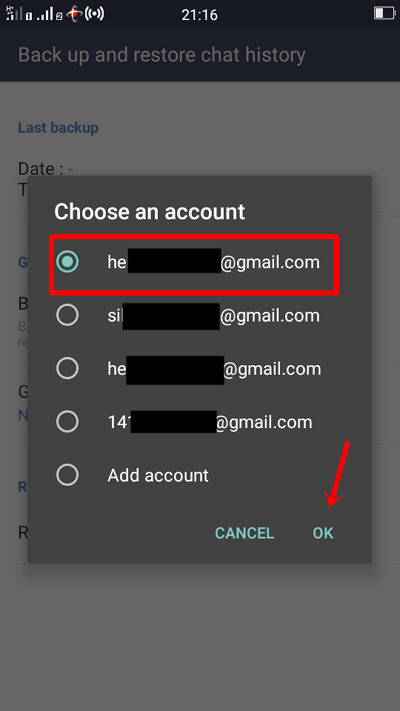 8. Select ALLOW or AGREE on LINE and Google using your data information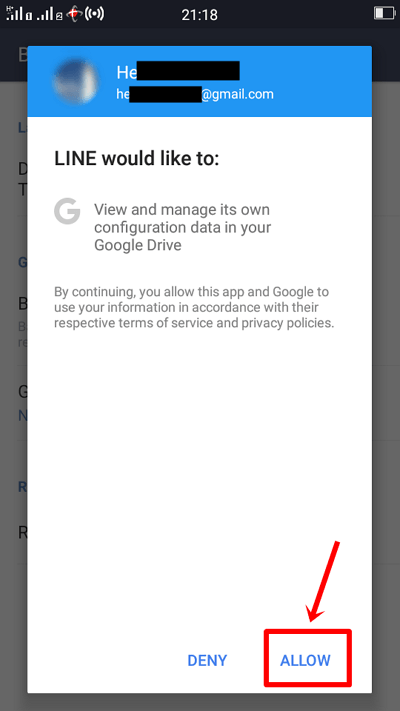 9. Wait until the backup process is complete or up to 100%.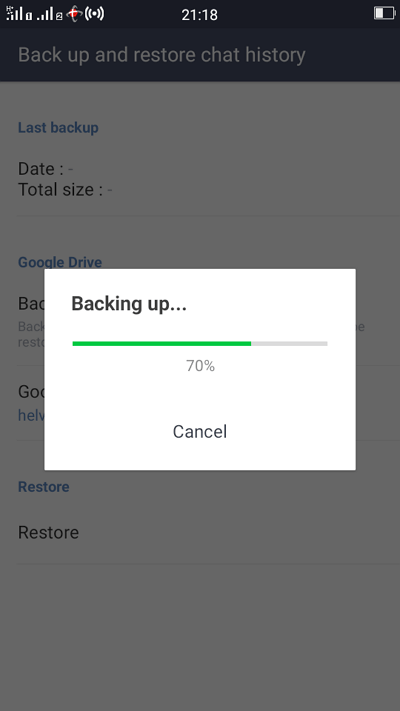 10. Look at area last backup . You have successfully backed up all your chats.
2. Backup All Content Chat from One Chat Room
This method is used only to backup all chat contents from one chat room only and backup result will be sent in the form of .zip extension file via email
1. Open Your LINE Application.
2. Go to the chat tab and go into the chat room you want to backup.
3. Select down arrow at the top right hand corner as shown below> Then select Chat settings .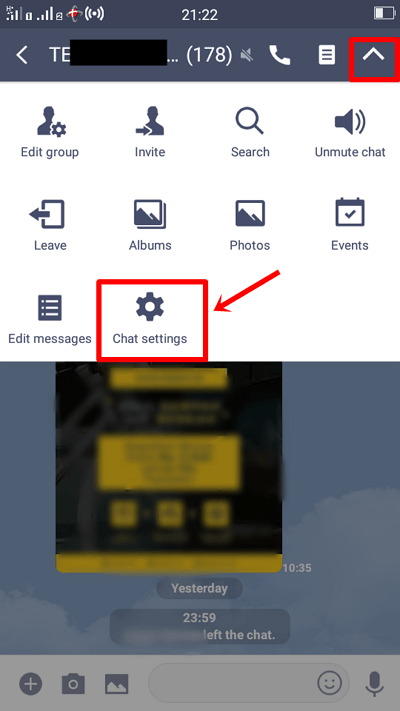 4. Then select Back up chat history.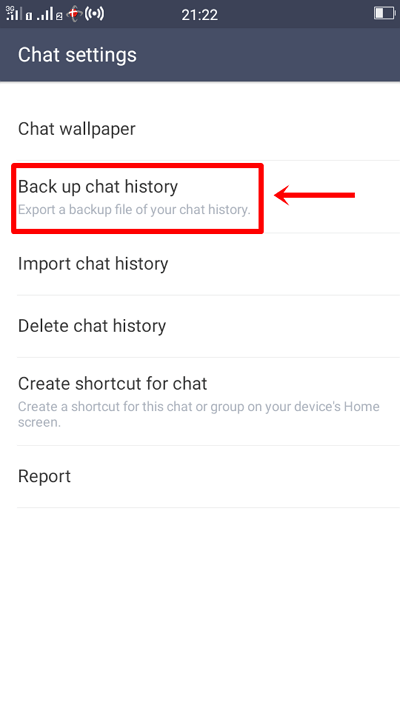 5. Choose one of the first two options Back up text which is for text-only backups only, second back up all data for backups of all text types such as text, audio, video, files, images, etc.
6. Next select OK.
7. Select OK.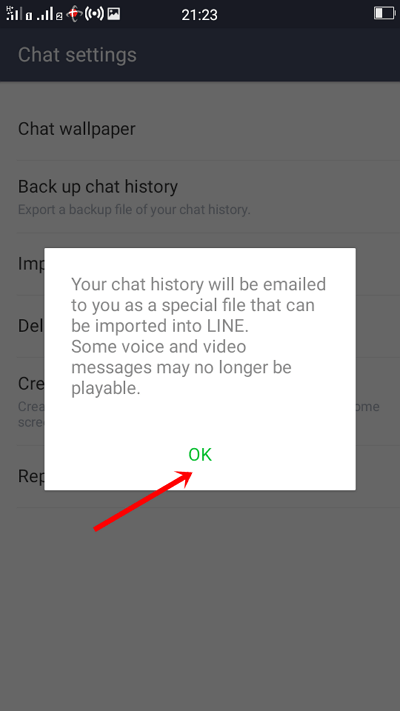 8. Then select the app to open your email. In this tutorial I use the Gmail app.
9. Contents of recipient email (may be e-mail or email to others)> Then click the Send icon which is marked with a red arrow. You have succeeded sent backups of your LINE chat.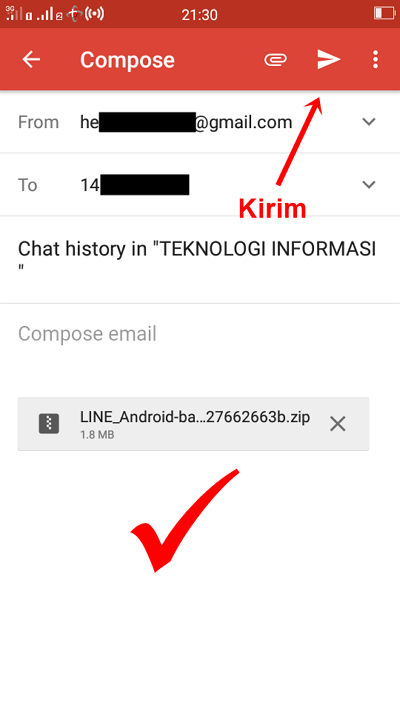 3. Backup Chat Options from One Chat Room
This method is used for you who want to backup one or more important chats from one chat room and the result will be kept / keep.
1. Open your LINE chat app
2. Go to the chat tab> go into your chat room.
3. P go down arrow at the top right hand corner as shown below> Then select Edit messages.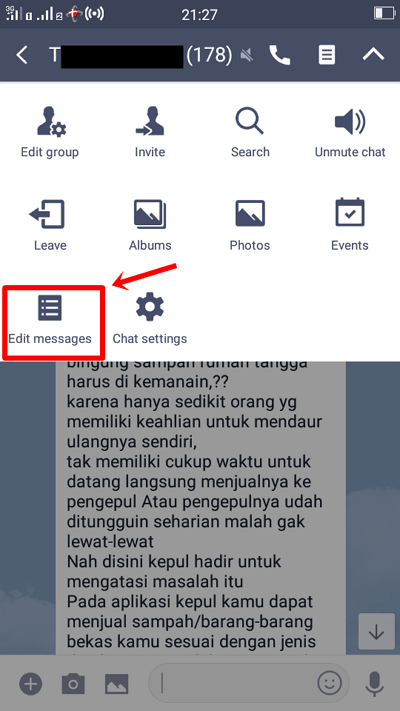 4. Select Save in Keep.
5. Next select the chat you want to save, can be text, photo, aaudio, video, etc> Then select Keep .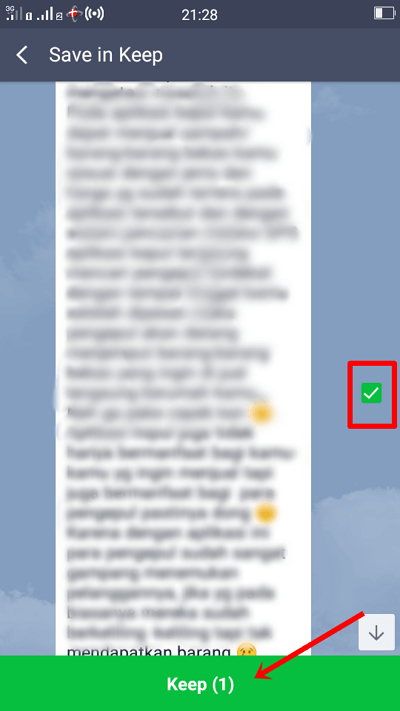 6. To check whether it is stored in the keep or not, then open the three dot tab as shown in the red box under> Select Keep.
7. See if the chats you've saved in the keep are there. If it already exists, then you have succeeded.
Hopefully some of the above ways chat backups are useful and you do not have to worry lose history your important chats if your smartphone is lost or you want to switch to your new smartphone. You can choose one or even all three of the above as per your requirements.