Do you know what a VPN Master is? VPN master Meru [willbeaVPNapplicationthatiscurrentlystillthebestonAndroidTheonethatusestheVPNserviceisnotabiteitherbecausethisserviceisreallyworthittouse
So you don't need to be surprised, because this VPN Master is definitely always offer some free VPN services that are also not limited by quota or we can say unlimited.
Unlike other VPN service applications that usually limit their use to access free VPNs, for example, such as only being given a quota of 500MB per month.
Therefore, you are advised to use this VPN Master service if you need to access the internet using a VPN.
How to Use a VPN Master for Beginners
Before you know how to use VPN Master, it is better if you know anything benefits from VPN services. Here are some benefits and uses if you use a VPN.
The main benefit is if you use a VPN, you can access sites that have been blocked by positive internet.
For those of you who are gamers, you will definitely need service this, because with this VPN service you can access games whose servers are overseas.
Using VPN can also make your internet connection even more stable.
For those of you who want to use VPN services on Android, I recommend using this VPN Master. Because this application can be used by a beginner and is very easy to operate. Here's how to use VPN Master on Android:
1. Install the VPN Master Application on the Play Store
1. First thing you have to do is that you can search for the VPN Master application in the Play Store. Below is a VPN master application that I recommend you use.
2. After clicking the VPN Master application, you can click Install to download and install the application to your Android mobile.
2. How to Use VPN Master
1. After you have finished installing the application, you can open the application. You can see the VPN Master application in the application list on your Android mobile.
2. If you have clicked on the VPN Master application, the initial display that will be displayed is as shown below. To use it, you can click the round button that reads Go.
3. Not long after you click the Go Button, a pop up connection request will appear. For that you can click OK, so you can use this VPN service.
4. After that you have to wait a few moments so that the application can connect your device with foreign servers automatically. When it's connected, the screen will look like in the picture below. This application will automatically search for servers that can be connected to your device.
5. If you want to choose another foreign server, you can click again and then click the flag image located in the top right corner of your mobile screen. After that you can click
6. Then you can freely connect your device with the VPN server available in the Free section. If you are a premium customer, then you can choose on the Faster Server section. Premium customers will get a VPN server service that has a very fast connection.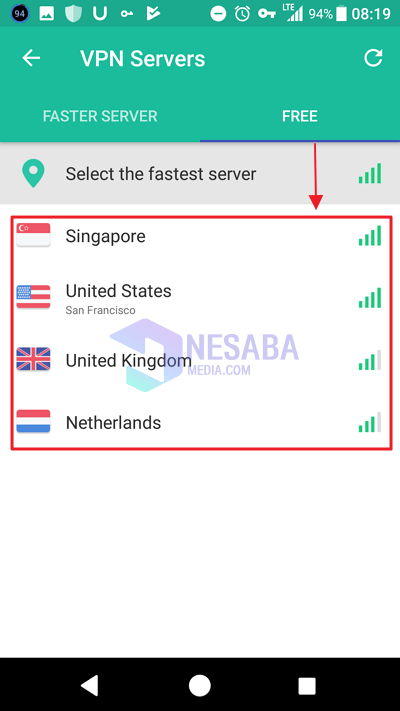 So how to use a VPN Master, I hope this article can help and also be useful for you.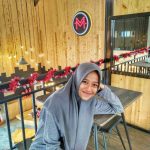 Only someone who likes to write and is interested in Technology. And people who always believe in words 'Enterprises will not betray Results.