In this era of globalization, the role of multimedia can not be separated from everyday life. Starting from images, text, audio, video, animation and so forth. The rapid spread of information is evidence that multimedia plays an active role as an important spear for society in various aspects and fields.
One of the most influential media of video and audio. Both are a medium of information delivery is very much found as a medium of entertainment and learning. This is because the delivery of both types is very easily accepted and used by the community.
Now, the presence of technology is needed as a solution of some problems. One of them is the need for technology to convert or convert video files to mp3. How to convert video into mp3 can be through the application and can also through online sites that are now many and very easy to find.
2 Ways to Convert Video Into MP3
This article will discuss 2 ways to convert video into mp3 that is online and with the app. Yuk follow the steps below
# 1 Converting Video Into MP3 Online
On this occasion I use Convertio to convert video to mp3. I chose Convertio because the technology on Convertio can change more than 223 different files. You can also convert files from your computer, dropbox, Google Drive or URL. The use of Convertio is also very easy ie upload / select file, select output format, conversion, and download.
1. Open your browser> Then type Convertio.co in the URL link box.
2. Choose your video source from where, from a computer, Dropbox, Google Drive or URL .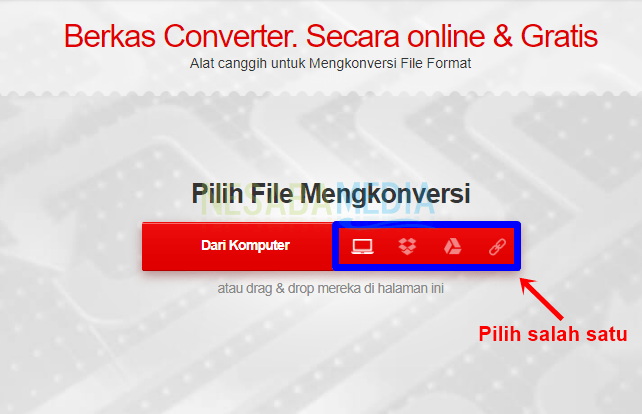 3. In this article, the video is taken from the computer. Find the video you want to convert and select and click Open .
4. Next select the conversion result ie MP3. Click on the area that has been given a red box, select AUDIO then select MP3 like the picture below.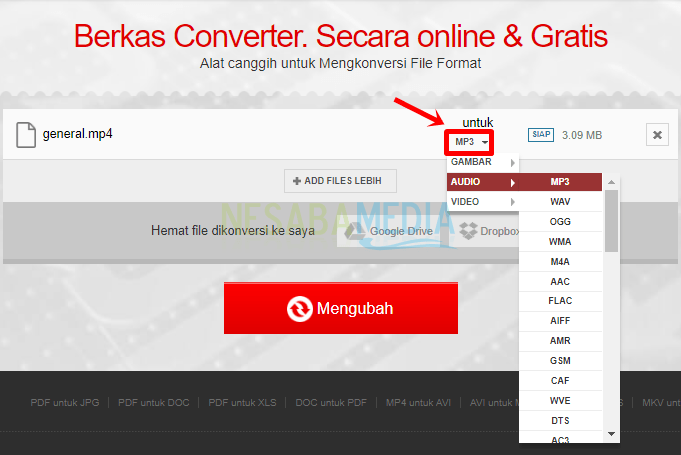 [19659002] 5. Click the Change .
6. Wait until the conversion is complete.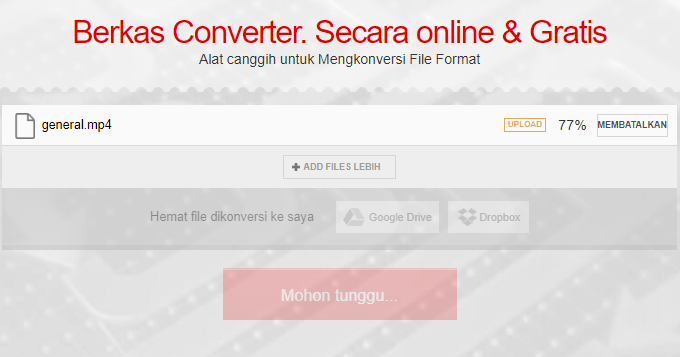 7. When finished converting video to MP3, click DOWNLOAD pointed arrow in image below.
8. Wait until the download is complete. When finished downloading, locate the MP3 file on your downloaded storage default. Converting video to MP3 has been successfully done online
Wondershare Video Converter Ultimate > Then install the app
2. Then open the app> Then select the type of MP3 format on the box that has been colored red in the image below.
3. Click the tab Audio > Then click MP3 > and select any quality you want (can be same as original, high quality, medium quality and low quality).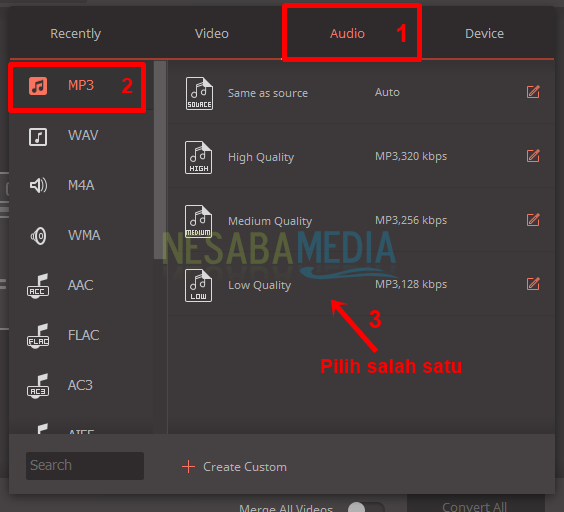 4. Then select one of your video sources (from a computer, other device via USB, record video directly, download with exact copy of URL eg from YouTube, or from CD)> Click Add Files
5. In this article, the video is taken from the computer. Find the video you want to convert then choose and click Open.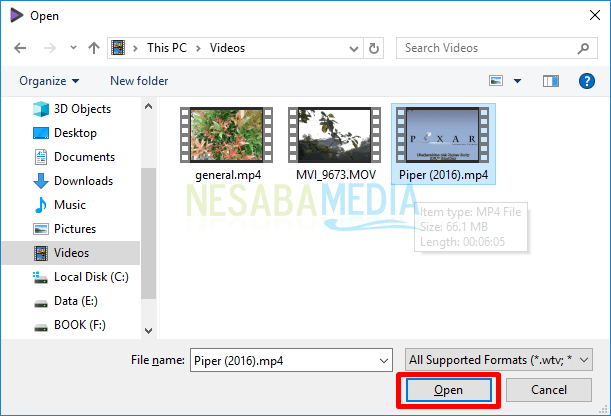 6. Wait until the conversion is complete.

7. Click on the area with the arrow number 1 if you want edit the video like trim, crop, effect, audio volume.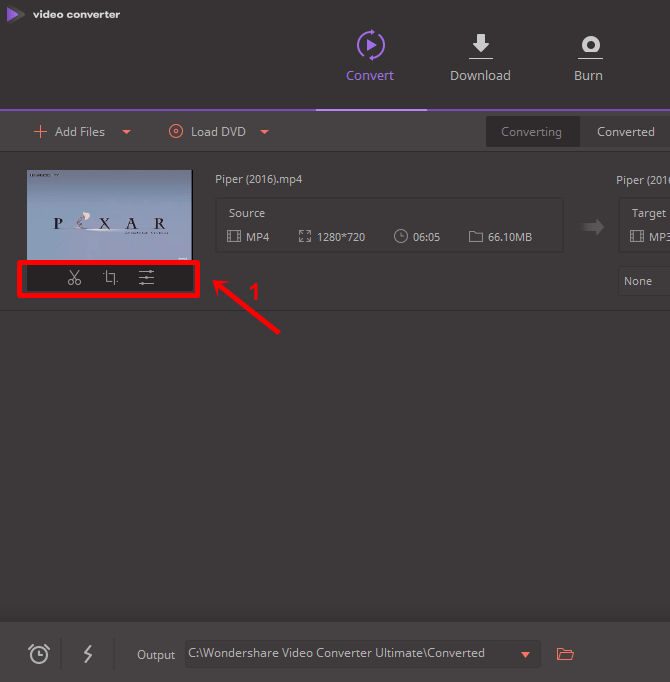 8. Then click the Convert button designated by the arrow 2.
9. If you have succeeded then there will be writing Success as below. Click Converted if you want to view your MP3 files.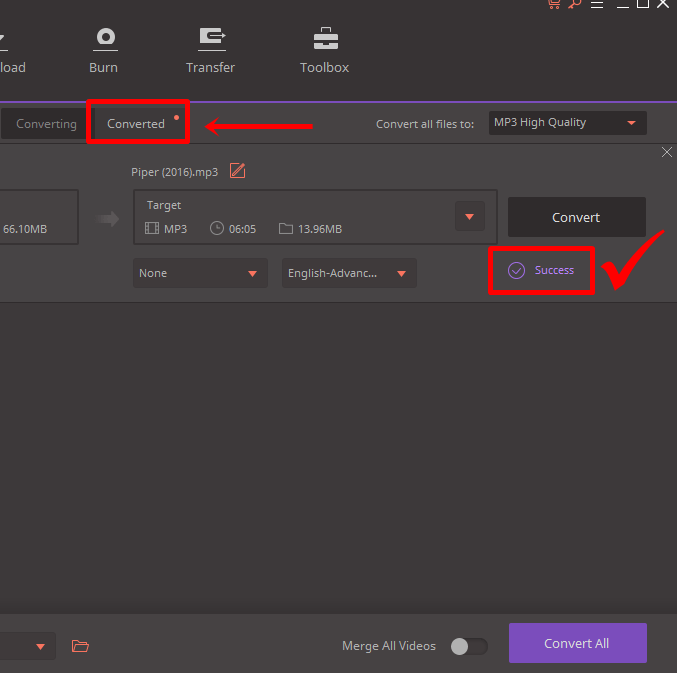 10. Click the open file location to open the file you have converted.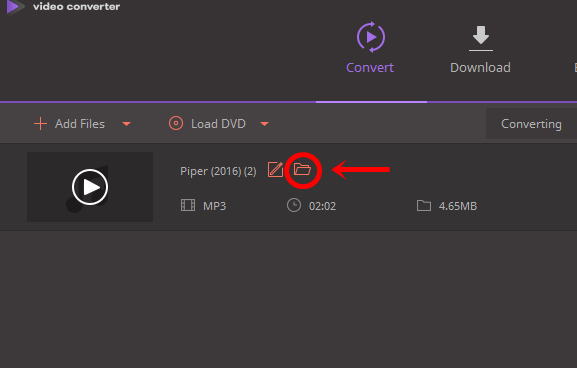 11. If the extension format is at the end of the mp3 file name, then you have succeeded and you can already play the MP3 file.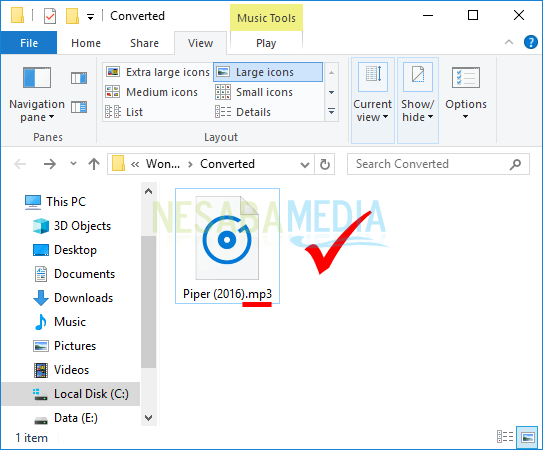 May both ways change the video to mp3 above can be used easily and successfully. Actually there are many more applications and online sites that can convert video to mp3. If you have a VLC, Windows Media Player, you can use this application.
For online conversion, you can try other online converters like Zamzar Online Converter, Convert Files, Online Video Converter, Clip Converter and more . Each converter must have advantages and disadvantages. So please choose according to your needs.