On mobile phones, we often install applications and games. These applications and games can be easily downloaded via Google Play Store . Google Play Store has become the default application / mandatory application on Android phones now. Well, on PC, where do you download the software or games?
Actually, PCs / laptops also use Microsoft Store to be able to download some of the applications and games that you need. Did you know if you want to access or make it easier to install android on a PC / laptop you can use the LD player (to make it easier to run games, because some of the games downloaded on a PC don't support Windows devices and so on).
How to Install Android on a PC Without Ribet
Using LDPlayer is an Android OS emulator that is used for PC users who like to play games on Windows. In addition to Android games on PC, you can also use Google Play Store to install other applications that you need, such as Instagram. The design of the multifunctional LDplayer and its good settings make it easy to use it.
Next, we will explain the tutorial for installing Android on a PC, the LDPlayer emulator installation and application installation via Google Playstore (Instagram), let's see how to install android on Android PC!
A. Installing LDPlayer Emulator
The following will explain the tutorial for installing LDPlayer on PC:
1. Download the LDPlayer application on the site www.ldplayer.net
2. After being downloaded, click on the LDPlayer file then Run .
3. And the command will appear to install, then click Install.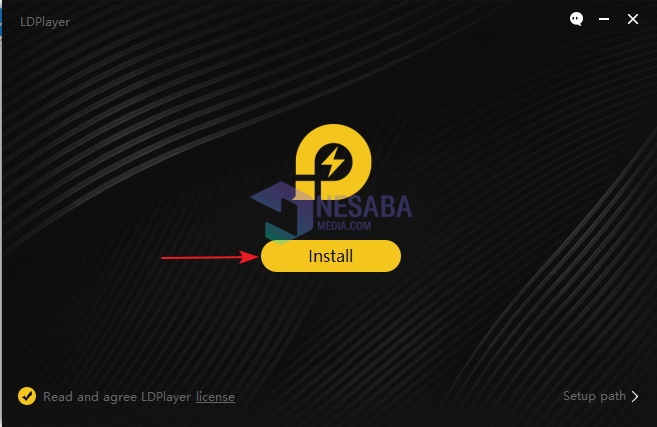 4. Wait until the LDPlayer setup process is complete (takes a little time). After installation, click Start.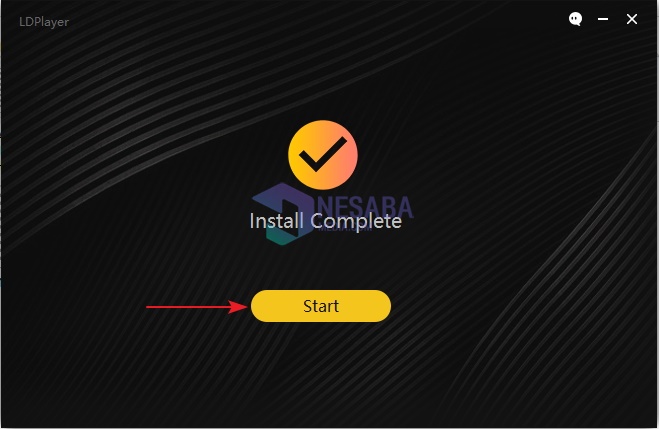 5. Wait until the LDPlayer installation process is complete.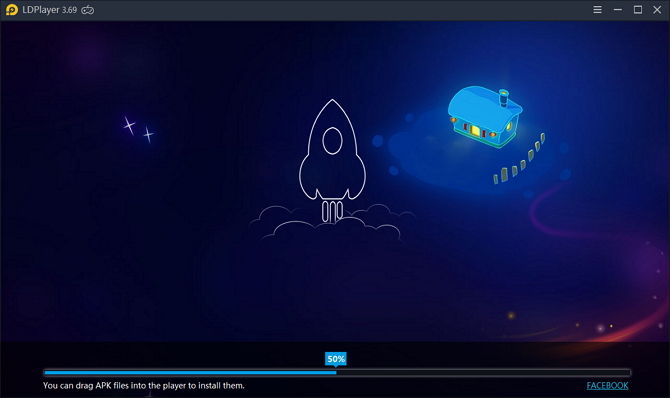 6. After finishing installing LDPlayer, it will look like below. consists of System Apps LD Store and others. It looks like it appears on android.
You can use the LDPlayer emulator to play games and also to install several android applications on your PC.
B. Installing Applications Through the Google Play Store (Instagram)
The following will explain the tutorial for installing applications via Google Play Store (Instagram) on LD Player:
1. Open the LDplayer software that has been successfully installed on the PC.
2. Click the menu System Apps then select Play Afternoon.
3. Click Sign In to enter Google Play Store using your e-mail account.
4. After completing logging into google play store account, type Instagram in the available search field then click Install. Follow the arrow instructions below.
5. Click Accept to agree to all applicable terms and conditions and the Instagram download process will start.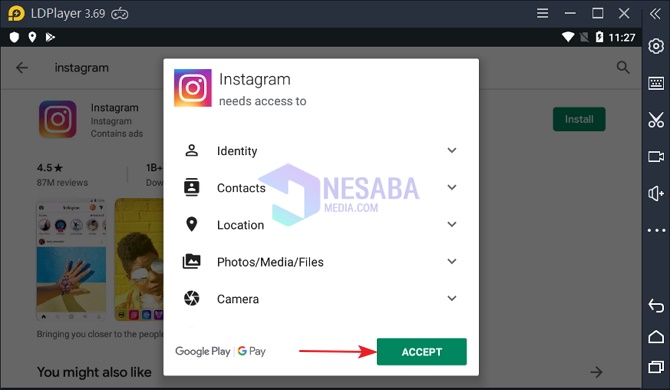 6. After downloading Instagram, click Open to open the application.
7. To log in to an intagram account select Create New Account (to create a new account), or Log In (to log in to an old Instagram account).
8. And Instagram can be used on your PC / laptop. It looks the same as the display on android. How to use it is also the same as on android usually.
So the tutorial on how to install android on a PC: LDPlayer Emulator installation and application installation via google play store (Instagram). Hopefully the benefits …