Windows 7 is still the choice for most computer users. Even though there is a newer version of Windows, Windows 7 is still widely used because the operating system is relatively lightweight and looks also not so outdated, yes, even though when compared to Apple to Apple with Windows 10, of course Windows 7 is a little behind.
Reasons users still choose Windows 7 as operating system because Windows 7 is relatively stable, there are very few bugs and errors and almost all people, both young and old, will have no difficulty when using Windows 7.
Another reason why most people still use Windows 7 is because their computers / laptops have fairly old hardware specifications so that they inevitably have to use Windows 7 as their operating system. If a computer / laptop that has a low specification is forced to run the Windows 10 or newer operating system, the performance will be slow / lag.
How to Activate Windows 7 Without a Rib
After performing a installation of Windows 7 that I have discussed before, the next step is to activate Windows 7. Maybe some of you are confused about how to activate Windows 7 without having to have a product key.
As we know that the price of the Windows 7 product key is quite expensive, and for students a little objection and do not have enough money if you buy a Windows 7 product key. Therefore, here I will provide a solution for you to easily activate Windows 7:
1. After you finish installing Windows 7 but haven't activated it, then don't be surprised if you will see a black screen like the image below. And usually in the lower right corner, it says " This copy of Windows is not genuine ". Not only that, you will also be limited and not able to enjoy the features of Windows 7 to the fullest.
2. First download the Windows 7 activator via this link and also download WinRAR for the purposes of extracting files through this link .
3. Before activating Windows 7, make sure you turn off / disable while the antivirus is installed on the computer / laptop, whether it's Avast, Avira, ESET, Smadav or others. Active antivirus you can usually see in the startup menu located in the lower right corner. As indicated by the red arrow, there I use 2 antiviruses, the first is ESET and the second is Smadav.
4. Although Smadav is not included as the main antivirus, but we still have to turn it off by right clicking the Smadav icon and selecting Disable Protection (Until Next Restart) .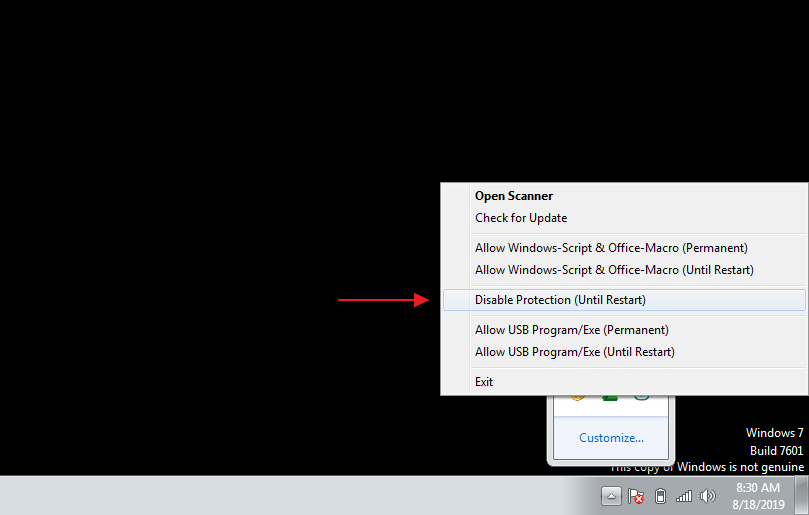 5. Then disable ESET antivirus by clicking the icon and choosing Pause protection . It would be better if you uninstalled all the antiviruses installed on your computer / laptop. Later after the activation is complete, the antivirus can be installed again.
6. But if you have just finished reinstalling Windows 7 and have not installed any antivirus, then you can skip steps number 3 to 4 .
7. Right-click the file activator then select Extract Here .
8. After that, right-click the Windows loader and select Run as administrator .
9. After the application opens, please select Install to activate your Windows 7.
10. Wait for the activation process to complete.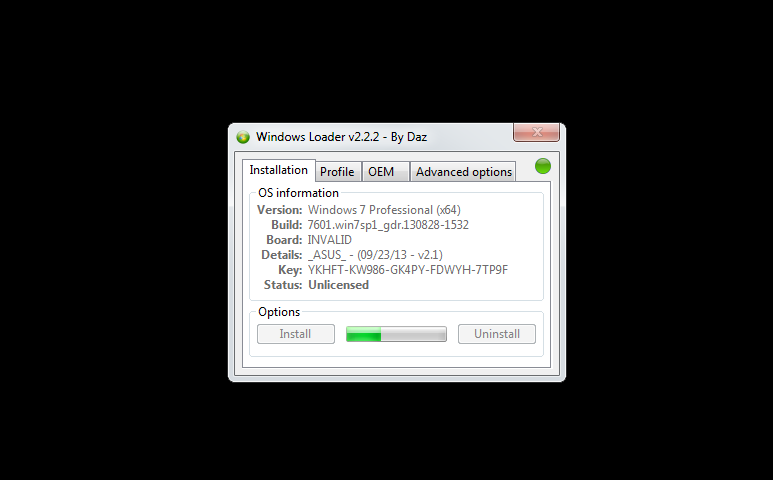 11. If you get a warning like this, just select Restart .
12. After the computer / laptop starts and enters the desktop, please enter the System menu to check the activation process was successful. You do this by going to Start Menu type " system " and an option will appear System .
13. The Windows activation option will appear the words Windows is activated indicating that your Windows 7 was successfully activated.
That is a tutorial on how to activate Windows 7 that I can explain. After successfully activating, you will no longer see the annoying "This copy of Windows is not genuine".
Once again I emphasize, if you have enough money to buy a genuine Windows 7 product key, please just buy it, It is better. But if you are a student who doesn't have enough money to buy the original, you can use this method as an alternative to activating your Windows 7. Hopefully the above tutorial is useful and easy to understand.