Before a video is uploaded or shared, some people choose to edit it first so that the results are maximized and as expected. Editing the video is necessary, especially for those of you who are in the world of videography, of course this editing process you should not miss.
One way that is not less important in video editing (video editing) is the process of cutting video on the unnecessary part. When you want to take some scenes on a video or you want to split the video into sections, of course you need an app that can trim the video.
There are many apps you can use to crop video, either free app or paid. Examples of such applications as Movie Maker, VLC media player, Adobe Premiere, and others you can use on your PC device. Each of these apps certainly has its advantages and disadvantages.
2 Ways to Cut Videos on PC and HP Android
This time, I will explain steps how to cut video easily. We can use VLC media player if you want to cut video via PC while if we want to cut video through android, we can use InShot. Here I will explain both, both via PC (laptop) and HP android.
# 1 Cutting Videos on PC / Laptop with VLC Media Player
1. Open VLC media player on your PC and then select the video you want to cut in your directory.
Or you can start by right clicking on the video and select Open with and click VLC media player .
2. Selanjutya, you will find your video has been rotated on VLC. Before cropping the video, click View VLC menu bar, then select Advanced Controls . This step will bring up the checklist .
select Advanced Controls " width="670″ height="285″ />
The above step will bring up some buttons on VLC
3. Well, one of the four buttons above we will use to cut the video. Before cutting the video you want, first plan the video pieces you want to make. Mark the hours, minutes, and seconds of the video. For example, you want to take a video snippet in the minutes to 1 to 30 seconds later, you can set the cursor play at video time in the first 1 minute.
Do not forget to press the Record which represents the red round icon located at the far left of the fourth row of control buttons. If the Record button has been clicked, the background will be square blue, as shown above
4. Click the Play button on VLC to play the video. Wait and stand by until the video you cut is rotated until the time you want.
5. Next, click the Record button on the final seconds of the snippet. The example I made was at 1 minute 30 seconds. Make sure the Record button you have pressed is no longer blue and frame-framed.

6. Cutting succeeded. Your snippet video will be automatically saved in your directory ( default : This PC> Videos directory), after you press the Record button a second time.
Cutting video through VLC is actually the recording process. The video we cut must be in playing so the video is recorded with the command of the Record button that we press.
# 2 Cutting Videos on HP Android with InShot
InShot Video Editor is one of the video editor application on Android. In addition to easy to use, good application is also supported by a rating high on the Play Store. This became one of my benchmarks to try it. As for the steps how to crop video using InShot you can see below.
1. First, install InShot on your Android phone ( download link here ), then open the app.
2. On the InShot start page, select Video . After that you will see the look of your HP gallery. Choose the video you want to cut.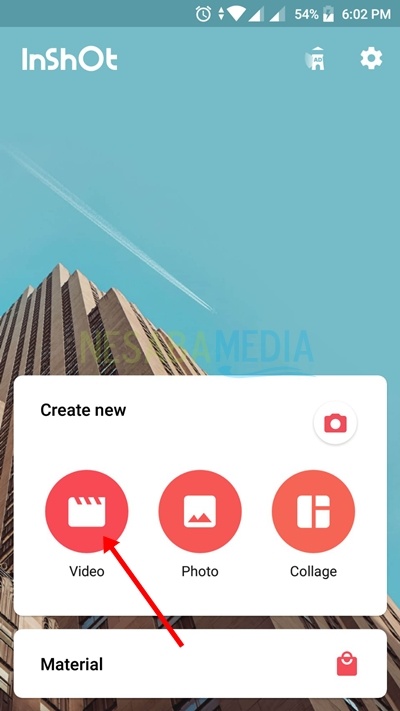 3. After selecting a video, you can drag the settings point at the bottom as you wish. The snippet that is in the sphere of the two dots will be the cut of the captured video. Press tick mark if it has finished arrange video snippet.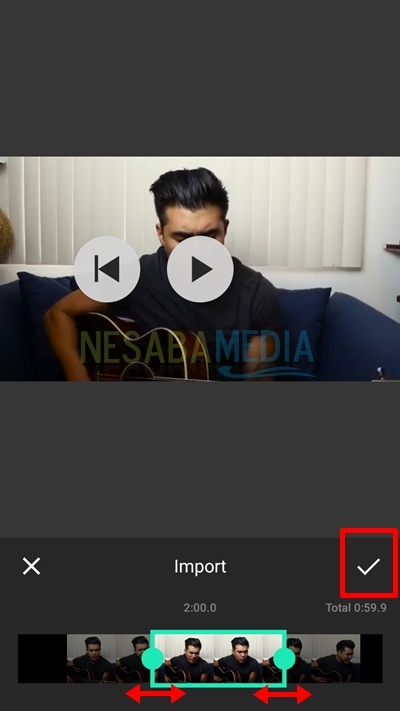 4. Then, you will be presented with a view like below. You can take advantage of the features provided by InShot to embellish your video snippets, such as adding video backgrounds, music, filters, and more. If it is, press SAVE in the top right corner to save your video snippet.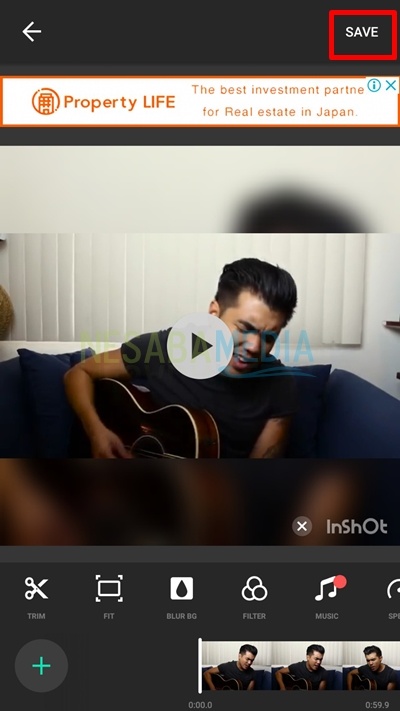 5. Then, you are asked to select the quality of the video that has been cut earlier. The higher the value you choose the larger the video size (MB).
6. After selecting video quality, you are expected to wait a few seconds for video conversion.
7. After the video is converted, your video will automatically be saved in your Android gallery. In this view, you can also share your videos to various social media.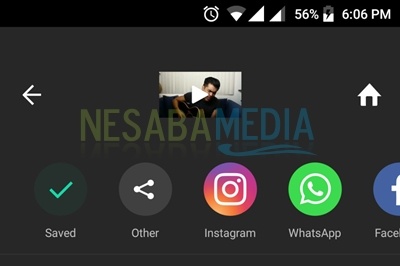 How to crop video using VLC media player (for PC / laptop users) better suited for video with short duration. Not can not cut with long duration, but it only makes you wait long and takes a lot of time. However, behind it VLC provides an easy way to crop video. Another alternative software that can be used to cut video via PC is Movie Maker, a video editor software made by Microsoft.
As for Android users, I still have not found the best free app for cutting videos other than InShot apps. Of course, there are still various PC applications and Android that you can use to crop video. The different applications that you use also cause a variety of ways. The above way you can apply and used as a reference.