Who is not familiar with the social networking account founded by Mark Zuckerberg? Yes, Facebook launched in February 2004 received such an extraordinary attention from various parties. Although some lay people just hear it without knowing what Facebook is really. Social network is also not spared the counter and lawsuits filed by senior Zuckerberg while undergoing his lecture at Harvard.
Facebook itself has a vision to connect people around the world. Especially with user interface and user experience its use is very simple and easy to understand by various age layer. The initial goal of Facebook is as a container to find old friends to new friends. However, getting here, Facebook offers various features such as a place of promotion, learning, play or as a place to find a mate. Just like other social media, there is a positive and negative name. Not infrequently, active users often neglect the time, the spread of negative content, fraud and can spend money.
This social networking site has been purchased 1.6% share by Microsoft on October 24, 2007 ago. Active users are growing rapidly, making this traffic to Facebook has beaten Google visitors. how to register this sosmed account make everyone do not have to think twice to join.
Guide How to Change Facebook Email
Simply by phone number or email only, user can already enjoy features of Facebook. But sometimes you want to replace Facebook email with a new one. This article will cover thoroughly how to change Facebook email via PC / Laptop and HP Android .
1. How to Change Facebook Email on PC / Laptop
1. Open / log in to your Facebook account through your browser (like Google Chrome, Mozilla Firefox).
2. After automatically logging into your Facebook homepage, click down arrow to the right of the topmost corner as shown below> Then select Settings or Settings
3. In your general settings, click Edit on the primary Contact that you want to replace with new email.

4. Next click on the Add another email or cellular area area like the picture that has been given a red box below.
5. Fill in your new email (In this case, you must register / have your new email first)> Then click Add button

6. After that, Facebook will tell you that Facebook has sent an email to your new email. Click the Close button only.

7. Open your email You> Find incoming messages from Facebook as below> Copy / copy confirmation code if Facebook asks for code (in this tutorial I have not requested code this confirmation)> Click the confirmation button designated red arrow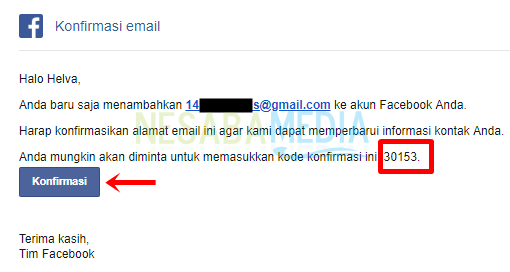 8. Then you will be directed or automatically direct to your Facebook page before. Click Confirm.
9. Then select new email option as shown below> Click Save Changes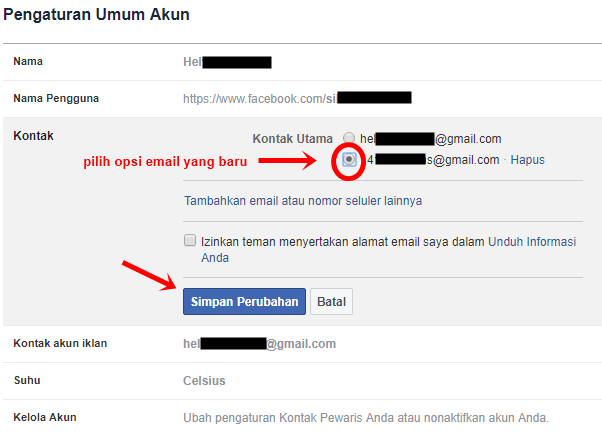 10. For security, Facebook wants to make sure that you really want to change your account email. Enter your Facebook password You> Click the Submit button.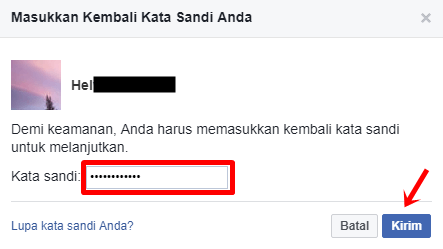 11. If the Facebook page does not take you to the General Account Settings, please open the General Account Settings like the 2nd way. After that look in the contact area. Then you have succeeded replacing your Facebook email.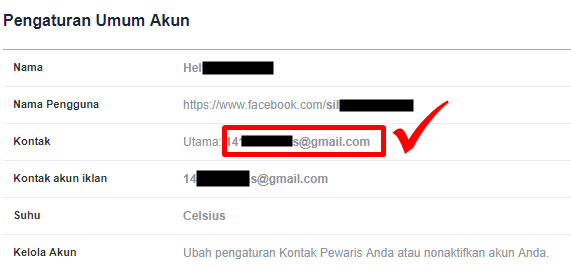 2. How to Change Facebook Email on HP Android
1. Open the browser on your Android phone> sign in to your Facebook account.
2. After successfully logging in to your account, scroll down or swipe to the bottom until the display looks like below> Then choose Settings & Privacy in the red checked area below.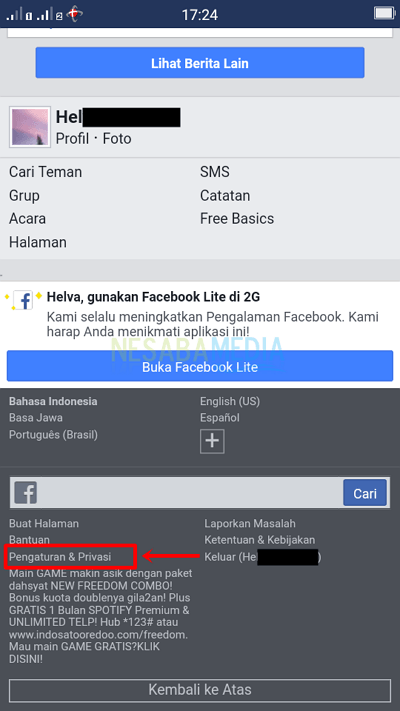 3. Next select General .
4. Select Edit in Email area as shown in red below.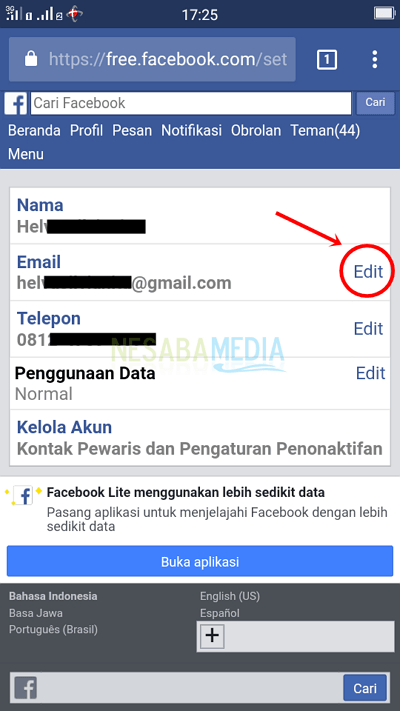 5. Then select Add Email Address.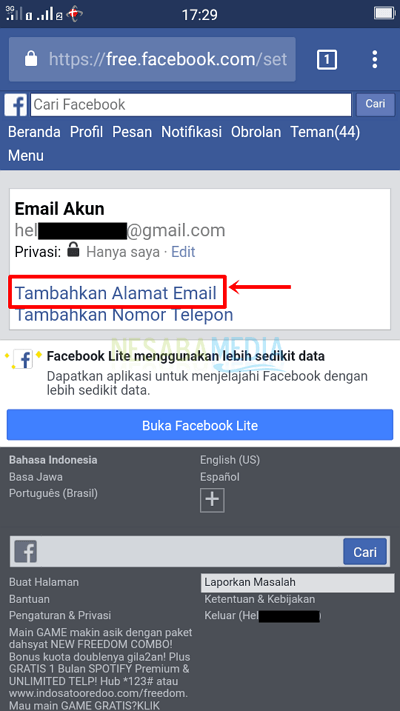 6. Enter your new email address and enter your Facebook password > Click Add Email button.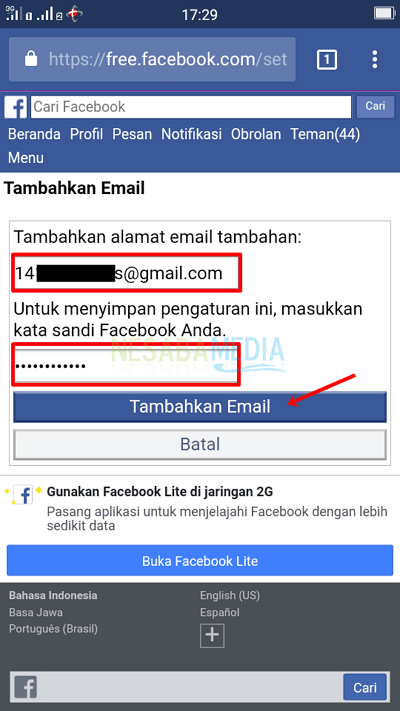 7. Click on Confirm Email Address area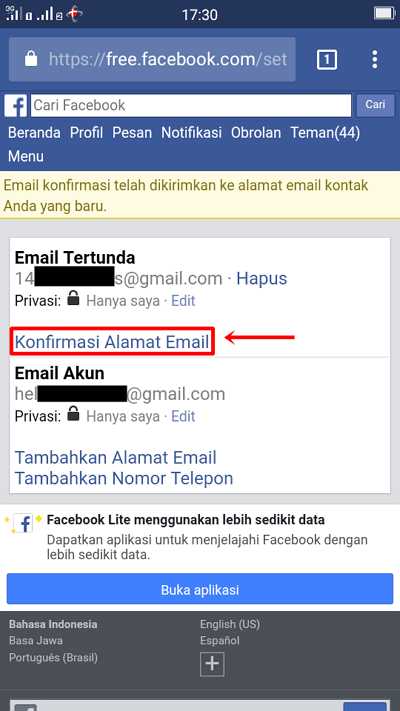 8. Go to email You> open a message from Facebook > copy / copy confirmation code if Facebook asks (in this tutorial, Facebook does not ask me for code)> Then click Confirm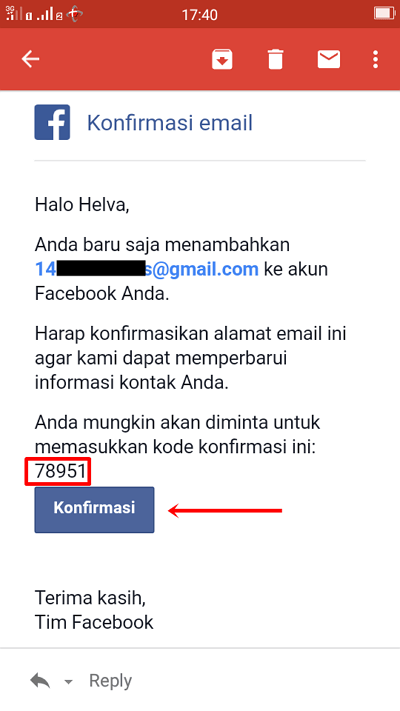 9. If you have confirmed your email, select Continue in the image designated by the red arrow below.
10. Then select in the Main Email area .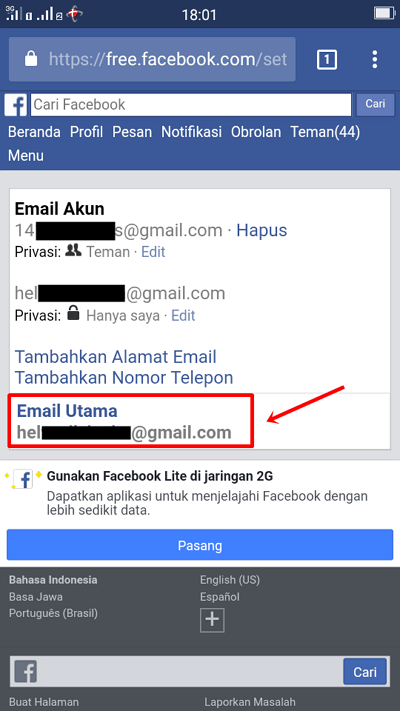 11. Select your primary email address> enter password> Then click Save.
12. Look again at your Main Email whether it's changed or not. If it has been changed then you have successfully replaced your Facebook email .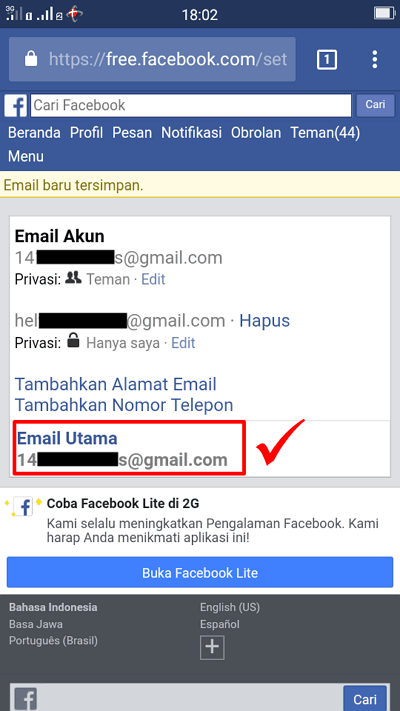 Uncontrolled use of Facebook 24 hours nonstop makes its active users sometimes misbehave the beginning of the founding of this social media. Instead of being a promotional medium, looking for friends and spouses, some irresponsible people even commit fraud cases to kidnappings.
Be wise in social media to build a nation of integrity and showcase a society that values ​​culture and good behavior. Yuk share articles how to replace facebook email above and hopefully useful. Stay visit Nesaba Media as a media source that can add science to the internet and computers.