Have you ever reinstalled a computer or PC? The reinstall ( reinstall ) is one of the last effective ways to handle several cases on a device, such as a computer that often fails boot errors, full hard drive, too many programs installed and infected with a virus.
Or there is also someone who did reinstall to upgrade the system to the latest version, for example from Windows 7 to Windows 10. After reinstalling, all programs or data stored on hard drive will also be erased during the installation process.
Thus, your operating system will be fresh and lightweight because no programs have been installed there, other than the default program from Windows itself.
Note: The list of software below is not limited to Windows 7 users, but for all Windows users, both Windows 7, 8 and 10
Required Software After Reinstalling Windows 7
Some people may be confused in choosing and determining what programs need to be installed after the computer is reinstalled. Therefore, this time I will share info about important programs or applications that are installed when installing a new operating system. The installation of this program was done in order to improve the functionality of the commuter or PC itself.
1. DriverPack Solution

Installing drivers is the main thing that you must do when you finish reinstalling. Why is that? Computers consist of several components such as hardware (hardware), software (software) and users (brainware).
Well, the function of the driver here is to create interactions between hardware to be able to realize the functionality of the computer. Without there is a driver the hardware will not work optimally. For example, if you have not installed the keyboard driver, the device will not function as an input device.
This DriverPack Solution will install various utilities that are found on the computer very easily and offline . You can also update drivers quickly without an internet connection so that the driver version has changed to the latest version.
2. Archive (WinRAR)
The next software is WinRAR. For those of you who have been archiving data, you must already know this software. WinRAR is software that is used to archive and compress files that can be used free of charge.
This software will be very useful for those of you who often send data in large and large amounts by reducing the size of the file and combining it into one extract file
3. Music Player (AIMP)
AIMP (Artem Izmaylov Media Player) is a recommended software for playing audio or music for free. At a glance almost the same as Winamp, but aimp can produce sounds that are much clearer and smoother because it is equipped with Crystal Clear Sound technology.
In addition, there are many file types that can be played on this software such as AAC, AC3, APE, AIF, AIFF, APE, CDA, FLA, FLAC, IT, KAR, MAC, MID, MIDI, MO3, MOD, MP1, MP2, MP3, MPC, MPP, MTM, OFR, OFGA, WAV, WAV, WMA, WV (WavPack) and many more.
4. Microsoft Office
Microsoft Office is no less important software to install on your computer or PC. Moreover, if you are still sitting in school, students and office workers who are daily dealing with documents.
This software that belongs to Microsoft can help you in carrying out various activities such as creating documents (Microsoft Word), calculations (Microsoft Excel) , presentations (Microsoft PowerPoint, and managing databases (Microsoft Access).
5. Browser (Google Chrome)

Basically, Windows memag has provided a default browser which is Internet Explorer or Microsoft Edge. , You can still add the desired browser like Google Chrome.
Google chrome is a browser that is superior to other browsers, because of the simple appearance of the add-on and provides many extensions.
6. Software Maintenance (CCleaner)

CCleaner is one type of software e maintenance whose function is to improve the performance of computer devices so that more leverage. One important feature of this software is that it can clear various junk caches file history, cookies commonly found in the browser you are using.
7. Antivirus (ESET NOD32)
Furthermore, there is software that must be installed on your device, ESET NOD32 which is a type of antivirus software that can protect your computer from viruses, malware and so on.
ESET NOD32 software compared to other antivirus is a lighter performance that accelerates the process of booting uses less memory resources, and its extraordinary ability in scans is equipped with anti-spam, anti-spyware and firewall.
8. Antivirus (Smadav)
Another recommendation for antivirus software is Smadav. Smadav is an antivirus that is considered capable of cleaning local viruses, especially those in Indonesia.
In addition, this antivirus can also function as a protection against flashdisk . If you have installed other types of antivirus, Smadav can be installed as an additional, because this software is compatible with other antiviruses.
9. Media Player (K-Lite Codec Pack)
K-Lite COdec Pack is a type of osftware media player that you need to install when you finish reinstalling. With this software, you can enjoy services for playing audio or video files. This software can be used free of charge.
However, this software is capable of supporting various types of video and audio files, such as AVI, DIFX, VOB, EVO, FLV, MKF, MP3, MPG, MP4, AMV, and there are some files that cannot be played on other media player software but can use this software to play it.
10. Photo Editor (PhotoScape)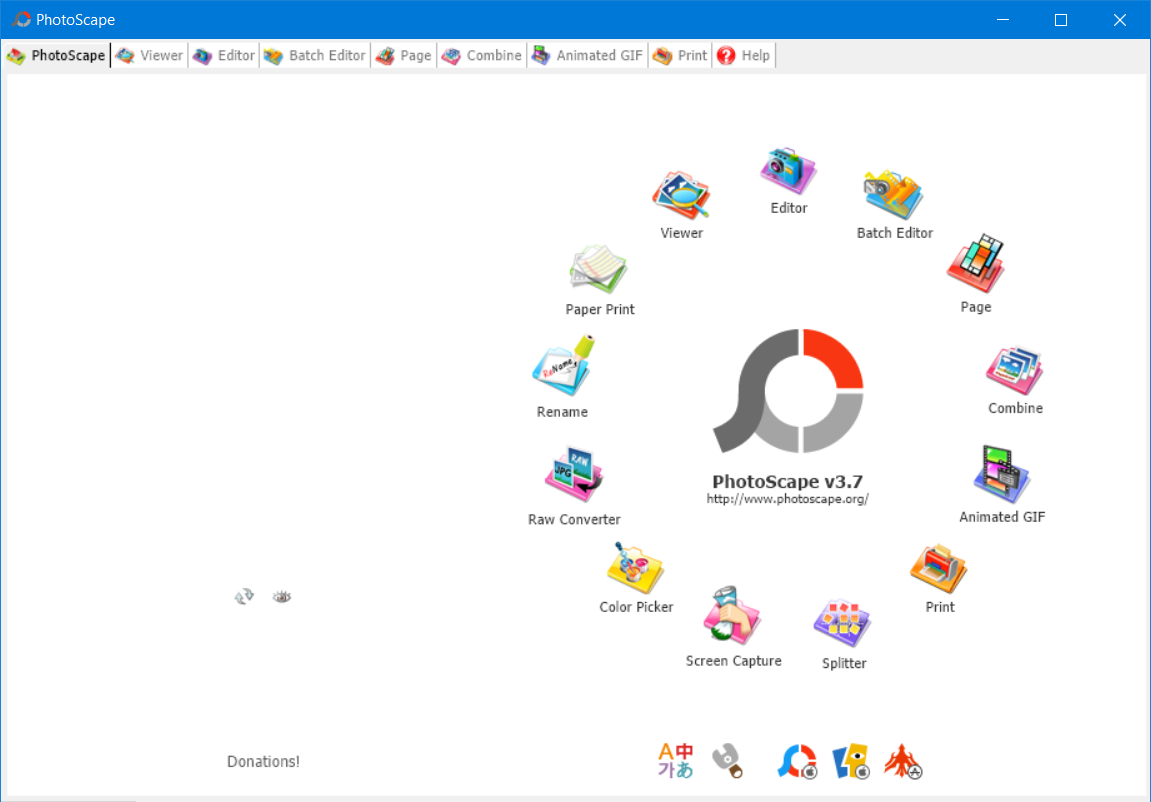 For those of you who like to edit photos or images, PhotoScape becomes software that must be installed. Software developed by MOOI Tech can be used with a number of important features in it, such as resizing photos, adjusting the brightness and color adjustments, combining several photos at once, making a frame on the photo, making animations resulting from a combination of photos and cutting photos into several section.
11. SHAREit
SHAREit is a software used for various ( sharing ) data through computers / PCs to mobile phones or from cellphones to mobile phones. This software is much easier to use to send or receive data than using Bluetooth because there are computers that do not support on the use of bluetooth .
You can send files in the form of photos, videos, audio, or other files with other devices without having to use the internet network. In addition, you can send data to several devices at one time.
12. PDF Reader (Sumatra PDF)
The last software that you can install is Sumatra PDF which has a function as a PDF Reader. There are several advantages that can be obtained from this software such as its appearance is very simple, its size is small so it uses very little RAM, there is a portable version so that it can be loaded in a flash, can do searches that are much faster than Acrobat Reader.
Besides it can be used for open PDF file format, this software can be used to open files in Djvu, XPS, CBR and CBZ formats for Windows users.
That is a list of some mandatory software after reinstalling windows 7. If you have other types of software you want to install, make sure so that this software does not require a lot of resource so it doesn't interfere with the performance of your computer. Hopefully the information above is useful and thank you.