---
Qt was made by a digital technology-based company from Norway titled Trolltech. According to Qt developers at Trolltech, the term Qt is pronounced as "cute". Maybe this happened to make it easy to remember and remember.
Qt Creator is an IDE cross-platform for developing / developing applications for desktop and mobile platforms. Qt Creator is available for the Windows, Linux, and Mac OS X platforms. In the Qt Creator application tools are provided to design and develop application programs using the Qt framework. Qt Creator's workspace / work area provides tools ranging from the project to the export process to a variety of platform options.
The advantages of Qt Creator are its ability to be shared multi-user together in a team although each team person maybe using different platforms. However, the tools and debugging are the same, here are the advantages of Qt Creator compared to other IDE developers. For example, a Qt-based application project uses Qt Creator, done by Linux users and Windows users, both of which can collaborate with each other.
Use Qt Creator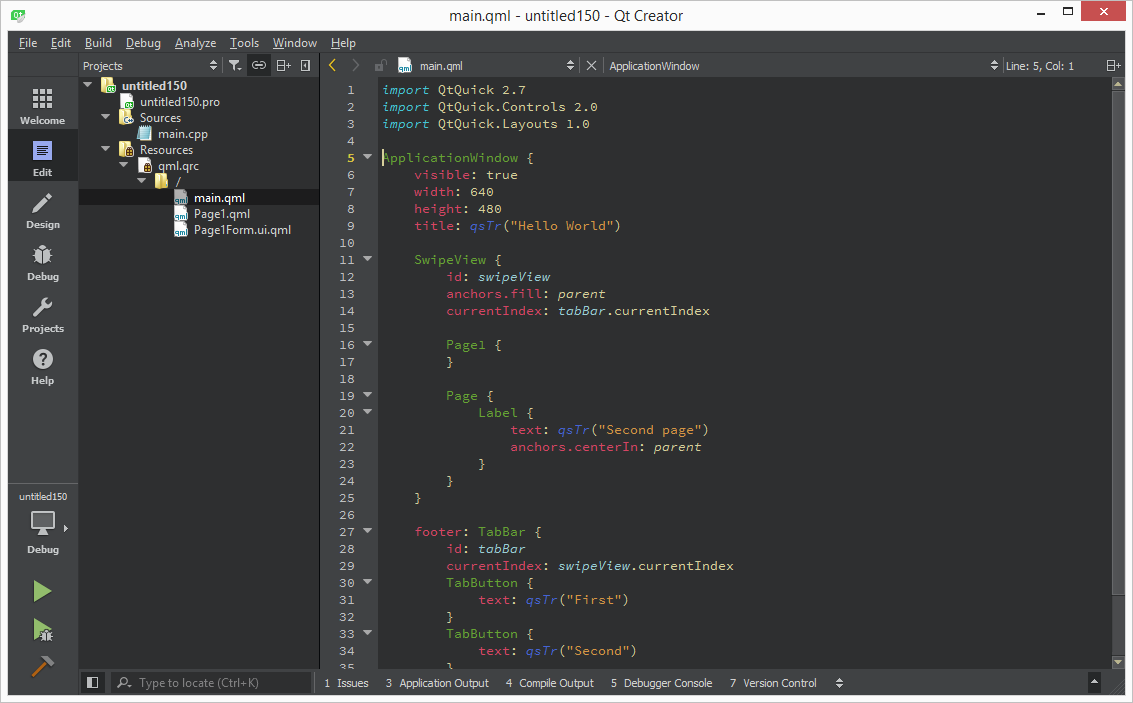 If you are a programmer, you won't foreign to the term IDE. The IDE is an acronym for the Integrated Development Environment, if translated into Indonesian, the meaning will be a little funny. However, in essence, the IDE function is a workspace for programmers to create / design an application . If you've heard the terms NetBeans, Visual Basic, Visual C ++, VB.NET, Eclipse, Android Studio, and so on, basically the concept is the same. With these applications we are provided with a workspace and tools to build an application, the workspace is called an IDE.
When starting a project with Qt Creator, we will be given a choice of user interfaces, whether to use Qt Quick or Qt Widgets. In the use of programming languages ​​we are given choices whether using C ++ or Javascript. Then through the wizard, we will be directed to the steps regarding the project creation process. At this stage of the wizard, we will set and create the files needed before starting the project.
Initially, Qt was known as the foundation of the system and KDE interfaces, a graphic user interface that was popular on the platform Linux. Qt is currently known as a toolkit for developing cross-platform applications. You can use Qt Creator on Windows, Linux, and Mac OS X. Qt Creator provides support for access to databases, XML, and file handling.
Qt Creator was released by Trolltech for three (3) platform versions, Qt / X11 for Linux, Qt / Mac for Mac OS X, and Qt / Windows platforms for the Windows platform. For each version of the platform each is further divided into four (4) editions, as follows:
1. Qt Console, for non-GUI applications;
2. Qt Desktop Light, for GUI applications (minimum);
3. Qt Desktop, full edition; and
4. Qt Open Source Edition, the full edition is open-source.
The first three (3) editions are proprietary editions and released with a paid / commercial license. While the fourth edition is an open source edition with the GPL (General Public License). The open-source Qt edition can only be used for the development of open source applications that will be released under the GPL license. For application development using Qt Creator which is not an open-source edition, a paid / commercial license is required from Trolltech.
Download the Latest Qt Creator
Qt Creator is a solution for programmers and software developers who want to develop cross-platform applications / cross-platform (Windows, Linux, and Mac OS X).
Qt Creator is very flexible used for a large software development team, where each team member has a tendency to choose different operating systems. Download the latest and free Qt Creator via the link below:
[Windows 32 Bit]
[Windows 64 Bit]
[1945990]
Summary
Qt Creator is a cross-platform IDE used for developing applications for desktop and mobile platforms. Qt Creator is available for Windows, Linux, and Mac OS X platforms.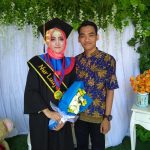 Author at Nesabamedia.com . Informatics Engineering students who do not have specific hobbies. Connoisseurs of chicken steak!